Hotel business launches new division in South West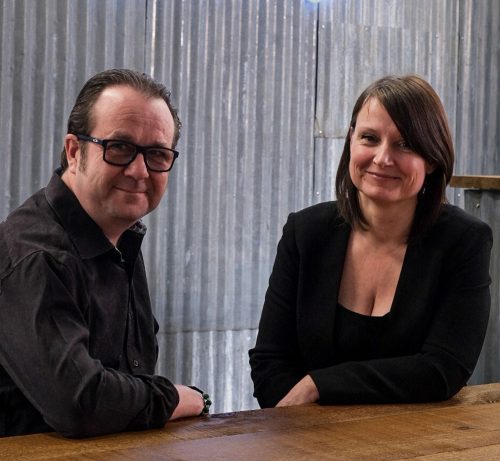 A hotel technology company has announced the launch of its first consultancy division.
Journey Hospitality is aiming to help hoteliers digitally transform their business and the industry as a whole.
The new consulting division, which is based in Cheltenham, is headed up by strategic director Simon Kaye and Susanne Williams as commercial director.
Kaye has joined Journey from his role as VP services and client delivery for Alliants.
His technology background, paired with commercial nous, sees Kaye act as a surrogate CIO for hospitality companies, identifying gaps in technology stacks and providing solutions to ensure businesses are performing well today and in the future.
Williams returns to Journey Hospitality from Alliants to deliver strategies that drive growth in the commercial and technology space for hotels.
Her expertise in driving profitability across all revenue streams with commercial frameworks that deliver business change at board level will provide Journey's clients with unique analyses and recommendations to improve performance.
Simon Bullingham, founder and chief executive of Journey Hospitality, said: "It's important to us that we engage with our partners and customers to drive wider change in hotel ecommerce – and a more profitable future for the industry.
"The launch of our consultancy division allows Journey Hospitality to further extend support to the industry, helping investors, owners and operators identify opportunities to improve both today and tomorrow."
Williams said: "Returning to Journey was an easy choice. I know how much value they add to their clients and how customer relationships are integral to the way they do business. The new Consultancy division will build upon that ethos in an area of the industry that Journey has previously not explored – working closely with investors, owners and operators to identify transformational opportunities for growth."
Kaye said: "With our proven track record of delivering strategies that drive growth in both the commercial and back-of-house for hotel groups and individual properties, I'm excited to lead this new chapter for Journey Hospitality along with Susanne. I look forward to helping companies through digital transformation and improving their operational effectiveness whilst keeping guests at their heart."
Journey's new consultancy team has experience in reinvigorating hospitality companies, including leading brands such as Four Seasons, Warner Leisure and Soho House's venture Mollie's Motel and Diners.
In March 2022, Journey Hospitality launched its revolutionary all-in-one ecommerce platform, servicing over 130 luxury hotels and resorts worldwide, facilitating multi-product shopping baskets, and driving sales of non-accommodation facilities and services, and ancillary revenue streams.