International tech firm to open new site in Bristol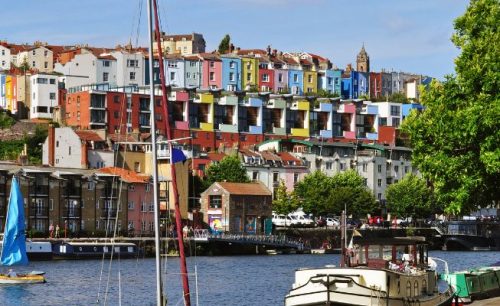 An international technology firm has announced plans to open a new site in Bristol as part of its commitment to the UK, despite its decision to float on the New York stock exchange.
Microchip designer Arm has yet to confirm where the site will be or how many jobs will be created.
Arm, which has its headquarters in Cambridge, is owned by Japanese multinational Softbank Group and is set to release more details in the coming months.
Chief executive Rene Haas had  been in talks with government officials and the Financial Conduct Authority about listing in London, but has chosen to America instead.
Mr Haas said: "We are announcing new plans to further increase our UK presence with the opening of a new site in Bristol and continued headcount growth.
"Arm also intends to maintain its headquarters, operations and material IP in the UK.
"Arm is proud of its British heritage, and continues to work with the British Government. We will continue to invest and play a significant role in the British tech ecosystem. Arm also intends to consider a subsequent UK listing in due course."
Russ Shaw, founder of tech trade network Tech London Advocates, said: "There are glimpses of hope from Arm that they still recognise a commercial value in keeping roots in the UK. For example, they are keeping their HQ and material IP in Cambridge and that they plan to open a site in Bristol – but it's a far cry from an LSE listing and demonstrates a lack of faith in the UK.
"Ultimately, this will reinforce valuable lessons. Arm's decision must be upheld as a case study for the UK Government of how 'not to do it'.