Entrepreneur wins backing for his chocolate truffle venture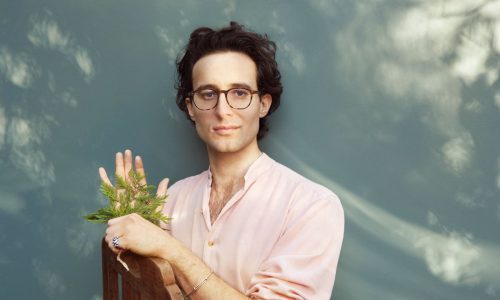 Bristol entrepreneur Alex Fraysse has received £18k in funding to launch his botanically infused chocolate truffles business.
The funding from SWIG Finance will help Alex with initial start-up costs such as sourcing ingredients, transportation, and marketing ahead of the official business launch.
Alex is qualified in naturopathic medicine and holds diplomas in herbal medicine, nutritional therapy, naturopathy and iridology.
He started his business, We Are Spellbound, to help more people to improve their lives by bridging the gap between science and ancient wisdom and combining food with medicine.
We Are Spellbound offers a range of healthy treats to combat specific needs. For example, their Digestif Truffle provides post-meal digestive support, and their Start of Focus product aims to improve focus, memory and attention levels.
He said "Nature has so much healing to provide for us. Spellbound's products not only balances the combination of pleasure, indulgence and decadence with health and happiness, but in fact improves base levels.
"This funding has helped to fast-track my business launch by enabling me to professionally manufacture my products and prepare for market launch."
SWIG's Senior Start Up Loans Manager, Mark Thayre commented "Alex has a wealth of knowledge within naturopathic medicine, and his background in finance and sales gives him skills that will be invaluable to him in his start up journey.
"I enjoyed working with Alex on his application because his enthusiasm for his business is compelling."