Loans company admits defeat in fight for survival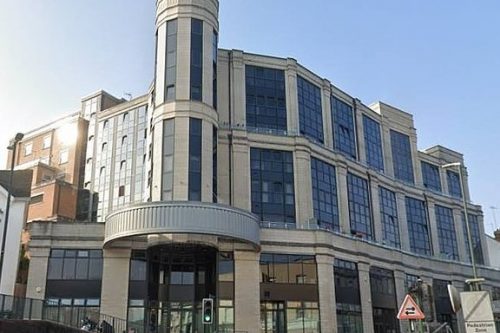 Loan company Amigo Holdings today announced it is to wind down its business after failing to secure any interest from potential investors.
The Dorset company, which specialises in providing credit to borrowers normally excluded by mainstream banks, will stop lending immediately.
The company has been fighting for survival for several years and was the subject of numerous complaints and mis-selling claims.
The wind-down is expected to take 12 months, during which the existing loan book will continue to be collected.
Since October of last Amigo's financial advisers and management team have spoken to approximately 200 potential investors in a bid to raise capital.
The talks took place against an increasingly challenging economic backdrop in the UK which has, in turn, negatively impacted capital markets and the outlook for consumer credit.
The main concerns investors cited included current affordability challenges for UK households, particularly in our sector of the market; the history of regulatory intervention in the non-standard credit market and the proposed implementation of a consumer duty of care.
Staff at the firm will be consulted over the coming days and they will continue to be paid and contractual notice periods will be honoured.
Chief executive Danny Malone said: "This is a very sad day for all our employees who have worked extremely hard to address historic lending issues and rebuild a new Amigo, and for our shareholders and wider stakeholders who have supported us.
"It's also a sad day for creditors due redress who will now receive a lower level of cash compensation than they would had the New Business Conditions been satisfied. I would like to thank colleagues, in particular, for the considerable commitment they have shown over a long period of time. We are very sorry to be delivering this news today."
He added: "The current board came into Amigo to save the company because we believe passionately that there is a need in the market for a regulated mid-cost lender that meets the demand of financially excluded people who deserve access to regulated credit. We have fought hard to deliver the best outcome for creditors, colleagues and shareholders and have left no stone unturned.
"From the beginning, we have faced significant challenges in seeking a solution in the best interests of all our stakeholders and have had to make a series of difficult decisions.
"Clearly the economic and market environment has moved against us considerably since our scheme, formulated in late 2021 / early 2022, was sanctioned last May.
"This has severely impacted both our ability to raise capital and the affordability of loans for our potential customers, coupled with tighter lending controls.
"We appreciate this is extremely difficult news for our employees and our shareholders but, after full and careful consideration of all further options available to us, we do not believe there is another viable route forward.
"Our priority is to now undertake an orderly wind-down of both the Amigo Loans Ltd business and the wider group over the next 12 months or so in which we maximise returns for Scheme creditors and look after our people as we move through the process."