Struggling space firm files for bankruptcy in the US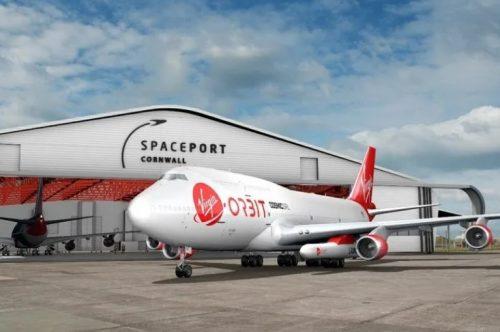 Space firm Virgin Orbit has filed for bankruptcy in  America after failing in its bid to secure new funding.
The company, which is listed on the US stock exchange, has been fighting for survival ever since the launch of its first rocket in Cornwall ended in failure earlier this year.
Last month the company halted all of its operations and placed all of its staff on furlough.
And last week it was announced 85 per cent of the 750 strong workforce were being made redundant after it failed to attract new investors.
Virgin Orbit's boss Dan Hart said that although the company had "taken great efforts" to address its finances and secure more funding, "we ultimately must do what is best for the business."
He added that Virgin Orbit is now concentrating on finding a buyer for the business "to provide clarity on the future of the company to its customers, vendors, and employees."
The company  was founded in 2017 and is a spin-off from Sir Richard Branson's space tourism company Virgin Galactic.
It was planning to launch its rockets from modified Boeing 747 jumbo jets to send satellites into space.
The first rocket launch from Spaceport in Cornwall ended in failure due to a technical fault.
The rocket failed to reach orbit and its payload of US and UK intelligence satellites disappeared into the Atlantic Ocean.
Melissa Quinn, head of Spaceport Cornwall, has insisted work will carry on as normal in Cornwall despite the problems faced by Virgin Orbit.
She added: "We are saddened to hear the news from Virgin Orbit. We wish the very best for all of the team who have been affected.
"Spaceport Cornwall continues to operate with no direct impact to the team or project.
"As the UK's only licensed Spaceport we continue to grow the space cluster in Cornwall through developing future launch operations, opening a new facility to support global space and satellite businesses and inspire local school children into STEAM through our outreach programme."
Cornwall Council  has invested more than £10m in the Spaceport  amid claims that the venture would lead to the creation of hundreds of jobs.