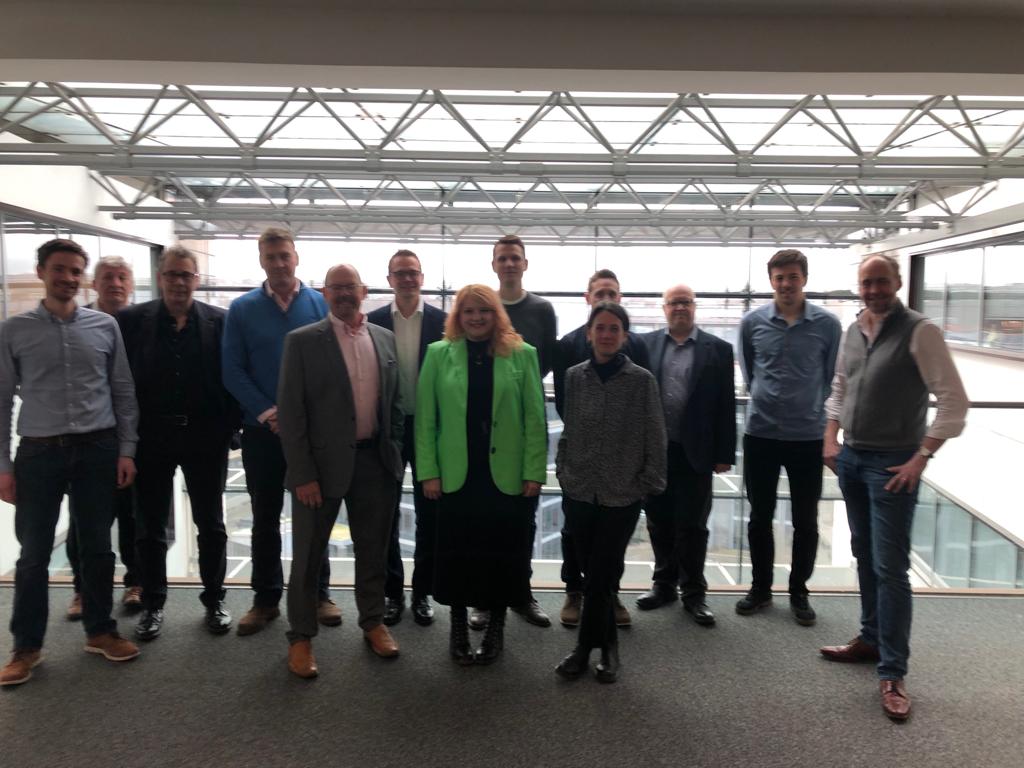 Innovation is the driving force behind all businesses
Technology has come to dominate our world and plays a huge role in shaping the way we all work, play and organise our daily lives. And when it comes to founding, growing and energising businesses from all sectors, technology now has a greater impact than ever before. The South West has found itself at the heart of the UK's technological revolution and is home to a thriving network of creative and ground-breaking businesses. But is technology enough to help a business on its way to becoming the next unicorn? TheBusinessDesk.com with the support of law firm Womble Bond Dickinson brought together a group of business leaders, experts and professional advisers to discuss the impact technology can have on a business and how to best harness its power. Ed Brown, is the co-founder of Zedible, which aims to help businesses in the hospitality sector track how much carbon is created each time someone sits down for a drink or something to eat.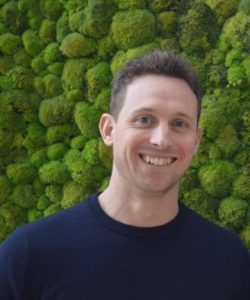 He co-founded sustainable café chain Friska with his partner Griff Holland. Ed believes that it is becoming harder to define what makes a technology business but adds that one of the key factors is the ability to scale-up at speed. He added: "Businesses can be tech enabled but how you define them from an economic sense is the key point as far as I am concerned. "There are lots of normal businesses doing normal things but within that you can do things differently by using innovation and technology. "The key for me is a business that is enabled by a unique piece of technology and has put itself in a position to scale up rapidly once the technology reaches the market." Alastair Mitton, a partner at Womble Bond Dickinson, specialises in commercial IT and technology related matters as well as data protection issues.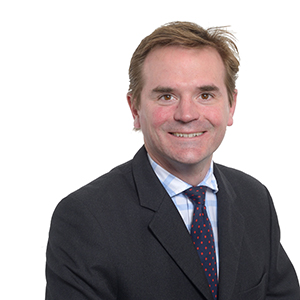 He believes that it is now a given that all businesses need to embrace technology if they want to be operate as efficiently as possible. Alastair adds: "Technology can enable businesses to reach into new markets and sectors. "But in all of this the key to a successful business is always about its strategy, having the right strategy in place is vital. It is not enough simply to rely on a great piece of technology you also need to have a clear plan about how you're going to use it." John Courtney, the chief executive of Boardroom Advisors, is a serial entrepreneur. He has seen a range of technological advances which have changed the way businesses operate and function. And he agrees that simply relying on technology will never be enough to develop, grow and sustain a successful business.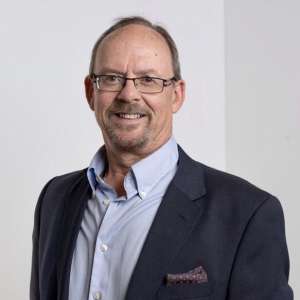 In his experience there can never be any replacement for a creative individual at the beating heart of a company or organisation. He adds: "Innovation is always vital, without that innovation a business will not continue to move forward and ultimately survive in any competitive market. I have been involved in a number of businesses and being able to think quickly and set yourself apart from competitors is vital." Kimberley Brook, a director at the tech incubator SetSquared, deals with businesses in their embryonic stage. She believes many companies and their founders have great ideas but often need support and help along the way. "When businesses come to us we need to see that technology and we need to understand if it is ready for the market place," she said.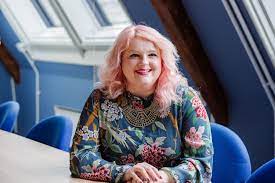 "We are always happy to support the disruptive business that has got something different to offer and is looking to change the market. "Our job is to provide that support and offer advice when it comes to strategy and putting the foundations in place that are needed to achieve long-term growth." Harry Bevan is a director at digital and creative marketing agency Fiora. He believes that forming close bonds with clients is the best way to understand their technology needs. He says: "As our business our tagline is beautiful growth and that is what we aim for. We always form really close working relationships with our clients, and we like to embed people within the businesses that we work with."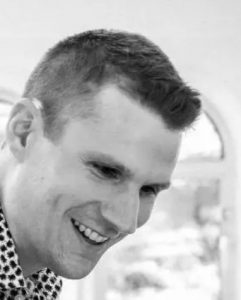 He adds: "As digital director my job is to keep an eye on all the new technology and innovation that is out there in the market place and understand how it can benefit our clients. What we do is help our clients chose and implement the technology they use within their businesses. "I have a background in user experience development and also working with start-ups which really helps with the work that I do. "As an agency we are always looking to help our clients move forward. When it comes to getting the best results the key for us is collaboration. We find if we work really closely with our customers we get to understand their needs and can offer them the best possible service." Chris Mears, is the regional head of Growth Lending and works with businesses who are usually in the scale up stage and are looking for funding. He points out that any company that is looking to grow will need to access external funding to help it on its way. But Mears adds that tech firms are not always a straightforward proposition for investors.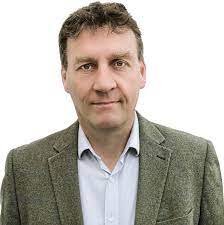 He says: "One of the key things for us is to understand the business and the technology they are developing. "We need to understand if the technology is fully developed and ready for the market.  That means it is a much more confused funding structure to get to grips with, but when you get it right businesses can scale up very quickly and become profitable." Geoff Roberts, one of the founders of The Data House, has worked in the sector throughout his career both in corporates and now with a start-up. And he believes bringing in external funding can change the nature of a business and how it operates. He says that while funding is vital it can change the nature of a business and its aims.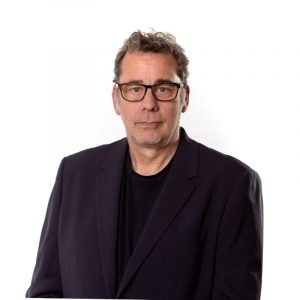 Roberts said: "Investors back businesses for a reason, they want a return on their investment and that usually involves targets. "That is always going to be the reality for any business no matter what sector or area they happen to be operating in and at what stage they have reached in their development. "That means that funding and pleasing funders can skew the product or the business. What the people who are putting the funding into a business want is not always the same as what the founders want or are aiming to achieve." Ian Bates is co-founder of Firehaus, a brand and marketing consultancy based in Bristol, which specialises in working with the leadership teams of scale-up businesses to help them make the leap from early adopters to wider audiences.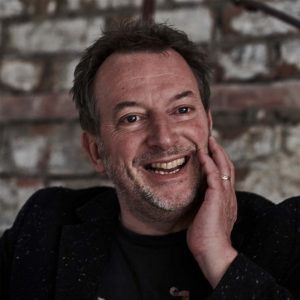 Bates argues that what a business stands for is vital for its long-term success and for attracting the best talent. "For me the key question is why have you started the business in the first place and what is it you are trying to achieve?" he said. "Unless you are trying to have an impact and trying to do something completely different then you just become a vendor of technology. "If you let the tech take over and become the centre of everything that you are doing then you can very quickly lose sight of your original vision and purpose." Alexandra Allen, chief operating officer with Sennen, a software provider for firms operating in the renewable energy sector, agreed with Roberts and said purpose should always be at the centre of any business proposition. She said: "When we go out to investors it is all about telling the story so they can understand what we are all about and what we are trying to achieve.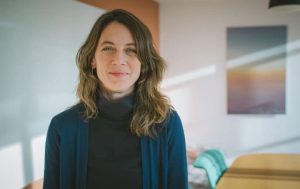 "The first question for us is all about the impact we have and the changes we are trying to make. If you look at us just through a financial lens, then you miss the whole story and you miss the impact. "That is also vitally important when it comes to attracting the kind of people who are going to be completely committed to the business." Steve Butterworth is the chief executive of Bristol based Neighbourly. Neighbourly is a digital platform which helps businesses of all shapes and sizes quantify the work they do within the community. Butterworth believes that environment in which all businesses operate has changed forever and for the better.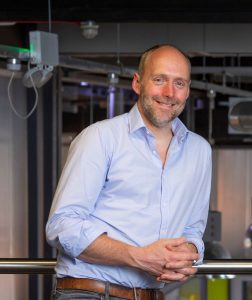 He adds: "The rise of the corporate ESG agenda is now much more than an acronym. You now have an entire workforce across all generations and sectors who are deeply committed and care about the ESG agenda. "If you are company that just cares about profit at all costs then you will find it incredibly difficult to recruit people who have the required skillset to move a business forward. That is the new reality that we are all operating in." For Stuart Harrison, director Fintech West, focus is key for the people at the top of the business who are setting the agenda. That means the original founders of any business are not always the best people to have in the driving seat at the stage where it is growing rapidly.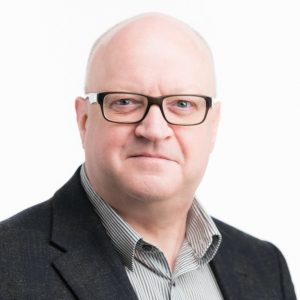 He said: "It can be easy for the innovator to become disconnected from the rest of the business. There is a point you get to as a business where you can't manage so many people and that can happen very quickly with a scale up. "The big technology success stories tend to have people at the top who have kept control of the vision of the business and allowed other people to get on with their job." Mike Paton, the newly appointed director of Engine Shed in Bristol, added: "There is something to be said about structuring a business as you grow.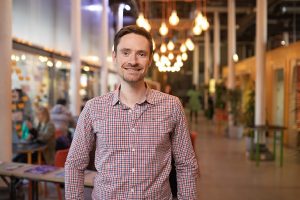 "As you scale you have to grow teams quite quickly and the chances are the new people who come in are not going to have that same focus on the mission and core aims of business. "What often works well is having dedicated teams focussing on the innovation so they can stand slightly apart from the rest of the business. It is an approach that you can see corporates adopting more and more these days. These units operate individually and often have a distinctive culture and way of working." One of Bristol's biggest success stories is Hargreaves Lansdown. The wealth management company was launched in the 1990s and was a disruptor before the term had even been coined. And as the rest of the market has caught up the technology team at Hargreaves Lansdown have had to make sure the firm stays ahead of the chasing pack.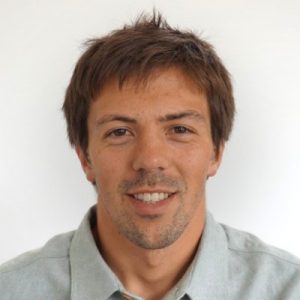 George Rodgers is lead product manager at the firm. He said: "We want every team within the organisation to be innovative and creative. You have to have that mentality from the ground up and it has to permeate right through every part of the business. "For us as a business it is about what the customer wants and how we can best serve that. The key for any business should always be what the customer wants. "Most consumers now expect transactions to be driven through tech channels, often it is a case of businesses trying to keep up with their customers. The biggest change we have seen as a business is the expectations of customers." It is clear that advances in technology are always driven by innovation and the creative spirit of entrepreneurs and business leaders. A clear theme that emerged from the debate was the fact that truly successful businesses, whether they are disruptors or large corporates, all have one thing in common – the ability to be adaptable and creative in the face of emerging markets and new trends.