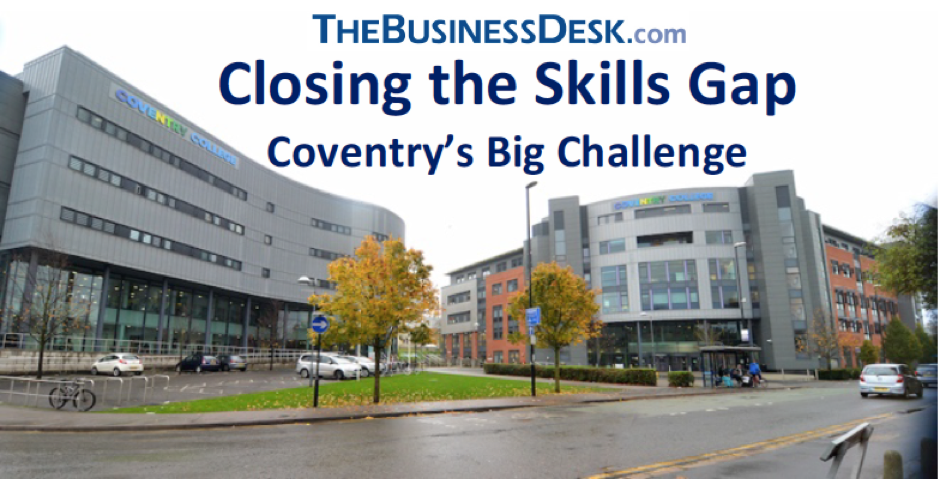 Wednesday, 7  March 2018
8am for 8.30am
Finish by 10am

Free to attend
Coventry College
Coventry
CV1 5FT
In association with:
 
Coventry stands on the threshold of one of the most significant events in its history as it prepares to be the 2021 UK City of Culture.
The status awarded to the city could spearhead a £1bn boost to the broader economy and allied with ongoing regeneration schemes such as the £82m facelift to the railway station and investment into new developments such as Friargate then this really is an exciting time to be in Coventry.
However, whilst business confidence remains high, there are still many challenges to be overcome.
Unemployment continues to flat-line despite a strong final quarter to 2017 from many SMEs across the city.
The issue has been highlighted by the Coventry and Warwickshire Chamber of Commerce, with Louise Bennett, the chamber's chief executive, claiming: "Business confidence is strong and there is certainly a need among many, many businesses to grow their workforce."
However, she added: "Our members told us throughout last year that a skills shortage and a skills gap were two of fundamental issues that were making recruitment more difficult.
"This region is in a very strong position economically and, as more and more jobs are created, we must ensure that we have the people with the right level of skills to fill those posts and that business has enough available space to house them."
Businesses, academic bodies, training organisations and many other stakeholders all have a responsibility to ensure that the city's economy is future-proofed and that businesses can continue to call on a quality skilled workforce as they look to sustain their growth and build on the city of Culture legacy.
TheBusinessDesk.com, in conjunction with Coventry College, is staging a breakfast seminar on Wednesday March 7 where a specially-invited panel, chaired by the editor of TheBusinessDesk.com Alex Turner, will discuss these issues and how best the city can close that all-important skills gap.
The event should appeal to all stakeholders with a vested interest in the future of Coventry, whether from the private or the public sector.
Please join us, the event is free to attend.