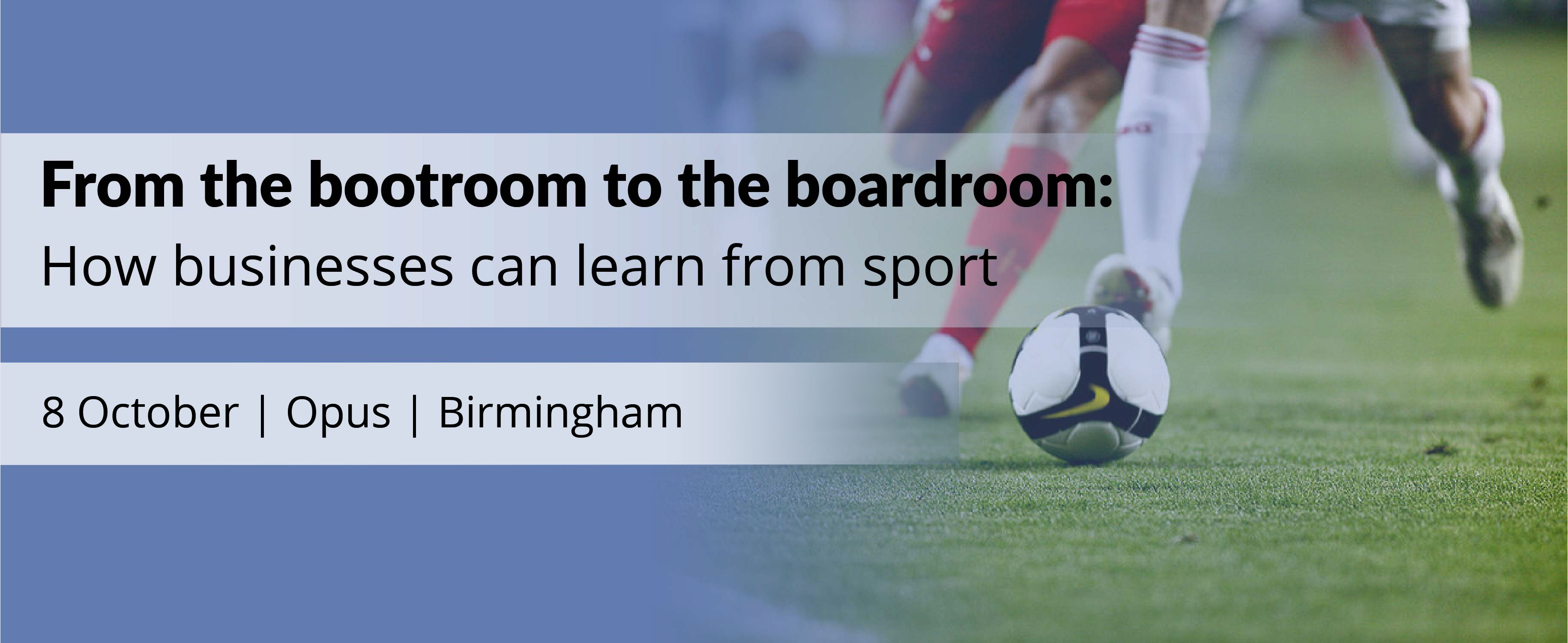 NEW DATE
Thursday
8 October

12pm – 3pm
£45 + VAT
Click on the 'Book Now' button to secure your place(s)

Opus, 54 Cornwall St, Birmingham B3 2DE
Coronavirus (Covid-19)
The safety of our event delegates, employees and customers is
our top priority and we would advise the following best-practice
precautions at all forthcoming events. Please click here to download our information sheet.
What can business learn from sport – and vice-versa? At this exclusive networking lunch, delegates will hear from two prominent business leaders who have spent time in both the boardroom – and the bootroom.
Tim Andrews is the chairman of Birmingham-based signage and graphics supplier Hollywood Monsters – a UK leader in its field. He was also CEO of Birmingham Ladies, who, under his stewardship, were on of the top women's teams in England.
Paul Faulkner is the chief executive of the Greater Birmingham Chambers Commerce. Paul has also been CEO at Aston Villa and Nottingham Forest. He is also the current chairman of Sport Birmingham.
Both Paul and Tim will join us for an event that will delve into the world of business and sport – and discover where the two meet.