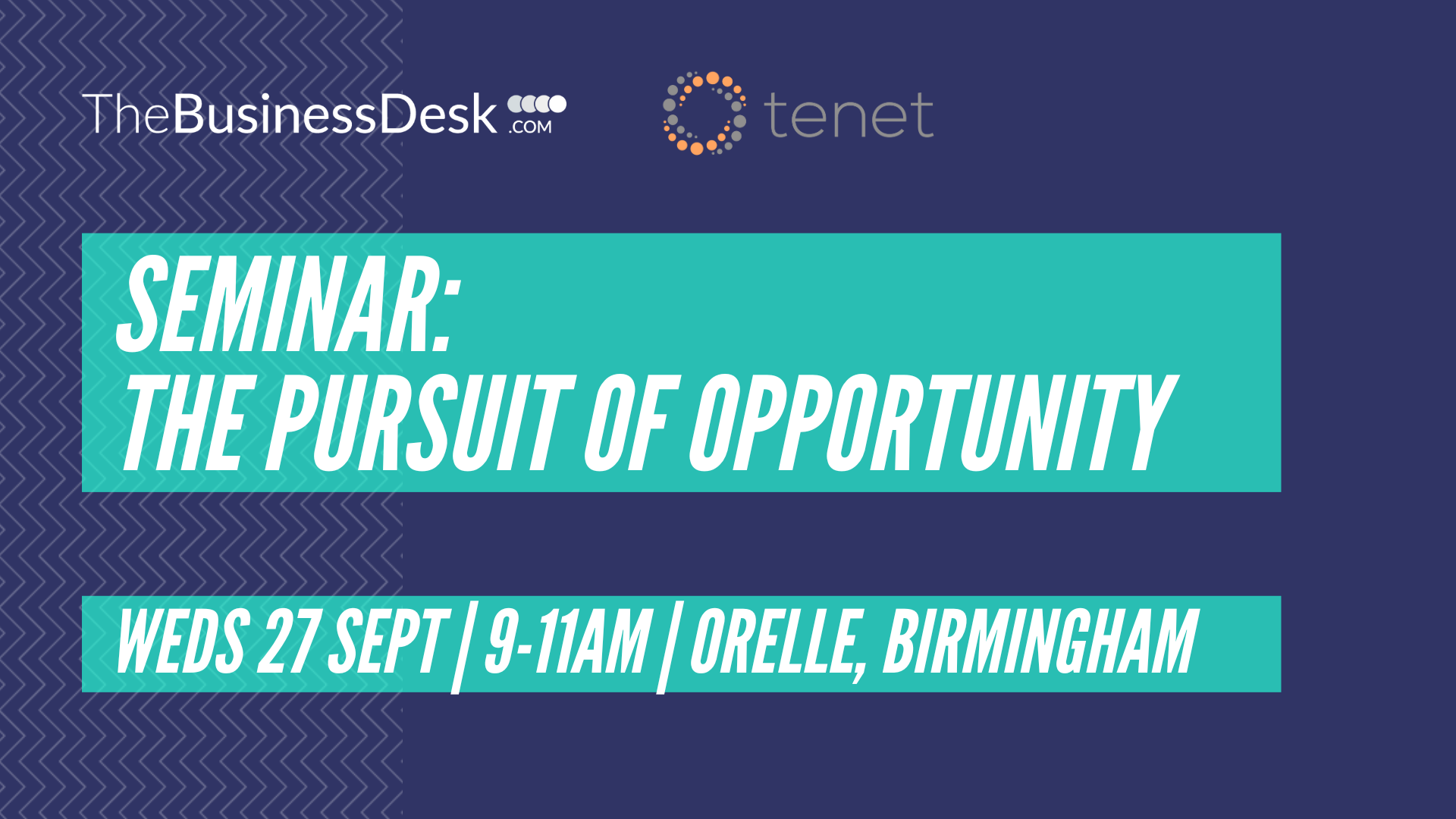 _______
Wednesday 27 September
9 – 11am
Orelle, 103 Colmore Row, Birmingham B3 3AG
_______
Registration is now CLOSED

Please contact events@thebusinessdesk.com for any inquiries.
_______
Sponsors


TheBusinessDesk.com is delighted to welcome four of the most dynamic entrepreneurs in the West Midlands to our upcoming business seminar.
Join us at an exclusive event at Orelle, to hear about their personal journeys and how they disrupted their respective markets whilst mitigating great risk.
We will delve into the crucial topic of safeguarding your business through good practices as it continues to grow. Discover the strategies and methods employed by accomplished entrepreneurs to protect their ventures, ensuring long-term success and sustainability.
Arun Chauhan is an accomplished lawyer, specialising in fraud and financial crime.
After a successful career as a Partner at a top 20 national law firm, Chauhan founded Tenet with a mission of reducing fraud, educating people and reacting to fraud cases. It is the only single service specialist civil fraud and financial crime compliance law firm outside of London.
Gary Wroe has dedicated his career to British-made fine jewellery and manufacturing in Birmingham's Jewellery Quarter.
Starting his journey at 17 working for Merrell Casting, he has risen through the ranks to be at the helm of one of the UK's biggest jewellery manufacturers. The current President of The National Association of Jewellers, Wroe is overseeing support to the industry during this challenging economic environment. 
Victoria Sylvester set up Acacia Training with her mother in 2000 to meet employer needs in the care sector. 
It has since grown to a workforce of 160 staff which delivers training throughout the UK, including Apprenticeships, Kickstart, Princes Trust, Mental Health First Aid, and work-based qualifications up to university level.
During the pandemic, Acacia Training helped ease staff shortages by delivering training to more than 113 care homes and settings, for over 1,000 new recruits and returning staff to the sector. This led to Victoria receiving the 2021 'Outstanding Contribution to Health and Social Care' award at the Great British Care Awards.
Andy Dodd, managing director of Novuna Business Cash Flow has more than 25 years of financial services experience.
The firm provides fast funding lines above £10m for larger corporate customers as well as providing a cash flow solution for SMEs. Backed by Mitsubishi HC Capital Inc, Andy has driven its digital transformation to help businesses boost their liquidity.
Why join us:
Listen to the real challenges successful entrepreneurs face when growing their business as the panel share their own personal and unique journeys.

Delve into how you can protect your business through good practice as it grows

Learn how minimising risk will allow you more time to focus on your purpose and build with confidence
Take away the tips and tools you need to take advantage of every new opportunity