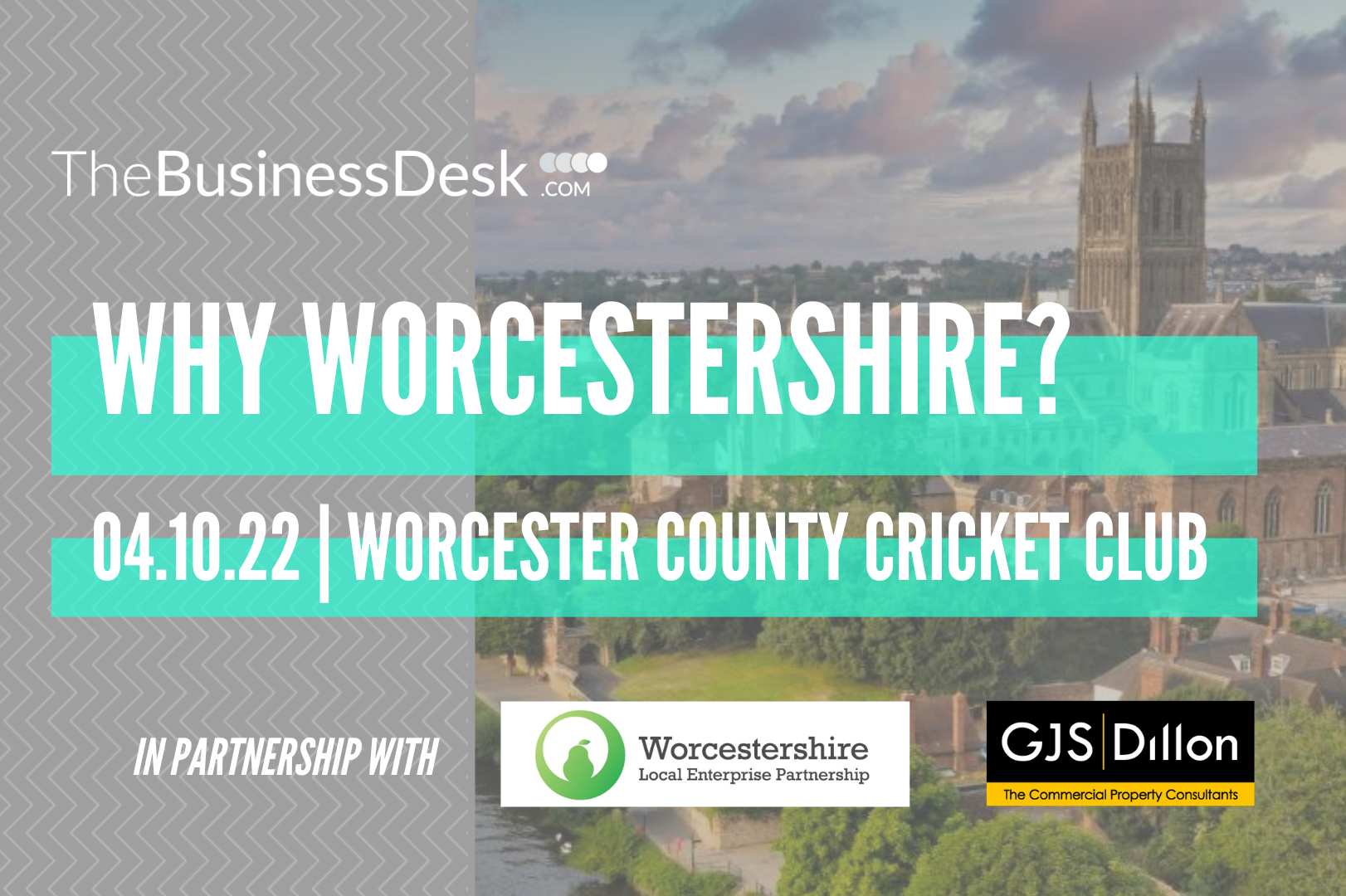 _____
Tuesday 4 October
8:30am – 10:30am
Worcester County Cricket Club, New Rd, Worcester WR2 4QQ
_____
Registration is now CLOSED
Please email events@thebusinessdesk.com for any enquiries
_____
Sponsored by






Join us to discuss the ambitious vision for the future of Worcestershire.
With investment driven into the county's transport infrastructure, its people's skills and prime property developments, new employment opportunities have been unlocked.
Home to more than 31,000 businesses – a 40% increase from 2010, join us to see why Worcestershire has a home for every person and business.
Hear from the Worcestershire LEP, GJS Dillion, Entec Si and more as the city's masterplan and road to 2040 begins to take shape.
Why you should attend:
Learn how your business can be supported to thrive in Worcestershire
An opportunity to hear about the resilient commercial property market
How the county has invested in its people and skills