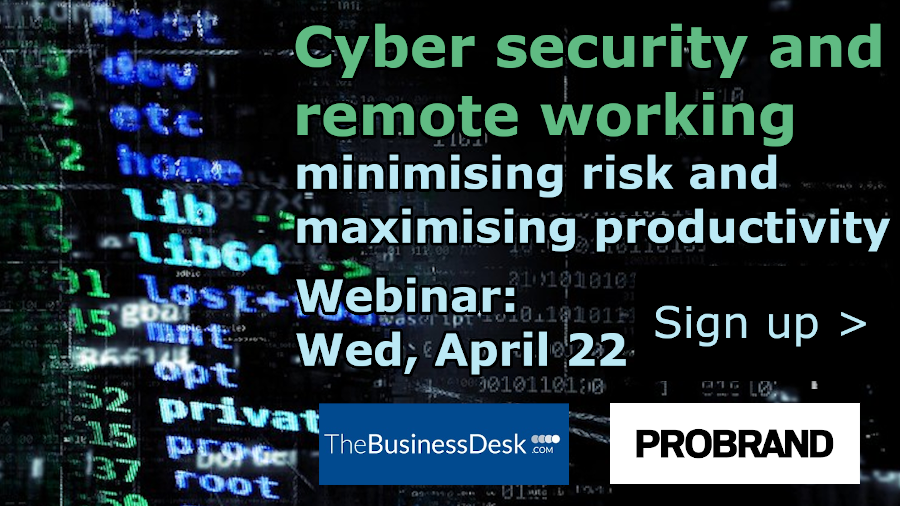 ---
Wednesday 22nd April, 12.30pm-1.15pm
---
With the wholesale shift towards homeworking during the Covid-19 pandemic, so the risk to your business has soared.
New figures show that almost three-quarters of UK business decision-makers believe that the move to remote working has increased the threat of a cyber breach.
In this latest webinar we'll be talking to Mark Lomas, technology leader at Probrand, who will discuss what business owners need to do to ensure they don't become just another cyber breach statistic.
Mark will advise on:
Why firms should increase their cyber security procedures
The types of attacks that are occurring
How high volumes of remote access can be managed
How to train your staff to remain cyber-vigilant
How IT departments should adapt to new ways of working
With remote working likely to become more popular after the lockdown is lifted, this webinar is crucial viewing for business owners wanting to plan their cyber security for the future.