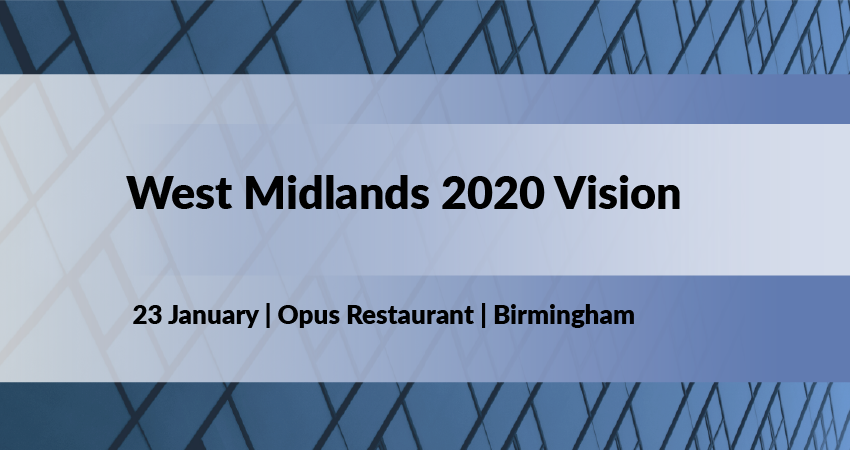 Thursday
23 January

12pm – 3pm
£ 45+VAT
includes a welcome drink and two-course lunch

Opus Restaurant, Birmingham, 54 Cornwall St, Birmingham B3 2DE
2019 has been a year of political turmoil producing uncertainty across the business spectrum.
In the wake of a general election and with the Brexit deadline expected to shape the year ahead, we will look at what lies ahead for West Midlands business in 2020?
With tech sectors dominating and start-ups flourishing there are opportunities for new and existing companies with key cities in the Midlands Engine.
At this exclusive lunch event, TheBusinessDesk.com will be bringing together an expert panel from the region's business community to discuss their expectations and outlook for 2020.
Panelists include:
Stephen Pratt, Godwin Developments
Dr Pam Waddell, Innovation Alliance for the West Midlands
Richard Butler, CBI
Alex Boulter, CK Chartered Accountants
With businesses preparing for every eventuality as we look towards 2020 and beyond, it is crucial for companies whether they are trading internationally or not that they are fully prepared to grasp opportunities as they present themselves.
We hope you can join us at this fantastic networking event.