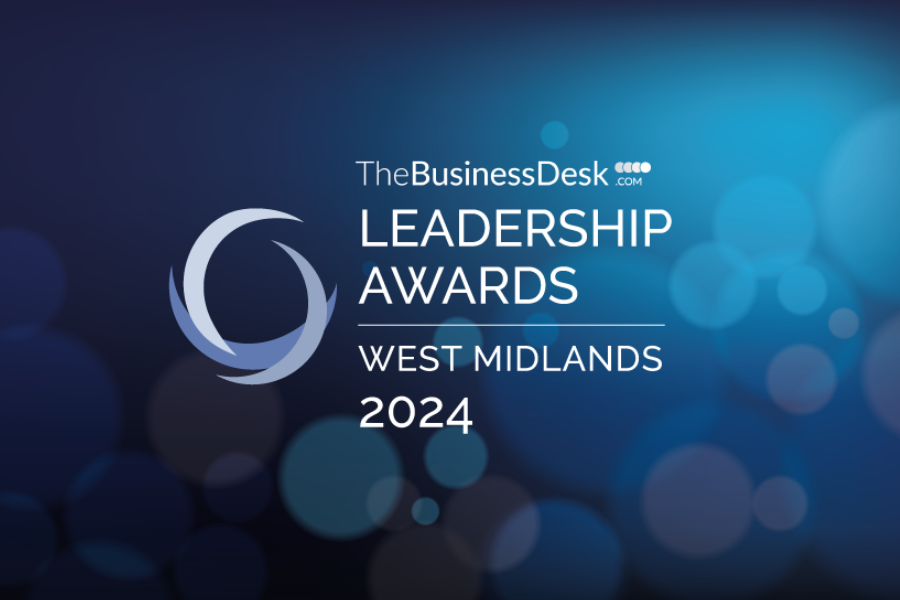 _______
Thursday 7 March 2024
6:30pm – 11:30pm
Macdonald Burlington Hotel, Birmingham
_______
Entering:
The awards are free to enter. The deadline for entries is Friday 10th November.


Please send your completed entry form to leadership@thebusinessdesk.com
_______
Tickets:
Single Ticket – £145 + VAT
Full Table (10) – £1300 + VAT


_______
Sponsorship:
Please contact sales@thebusinessdesk.com for sponsorship opportunities.
---
---
The West Midlands business community will be able to come together to celebrate the best in business leadership on 7 March 2024 from 18.30 at the Macdonald Burlington Hotel in Birmingham city centre.
TheBusinessDesk.com created the West Midlands Leadership Awards to celebrate the people that are role models within their organisations and raise the bar for their competitors. The winners will show the qualities of extraordinary leadership and be able to demonstrate the positive impact this has had.
The Leadership awards offer a great opportunity to recognise and showcase the achievements and success of businesses in the region.
2024 categories: 
Young Leader
Public & Third Sector Leader
Mentor
Emerging Entrepreneur Leader
Diversity & Inclusion Leader
Professional Services Leader
Transformational Leader
Green Leader
HR leader
Sales Leader
Marketing Leader
Technology Leader
Finance Leader
Property Leader
Company Leader (up to 100 employees)
Company Leader (up to 100+ employees)
Leader of the Year
Click here for more information on the award category criteria.