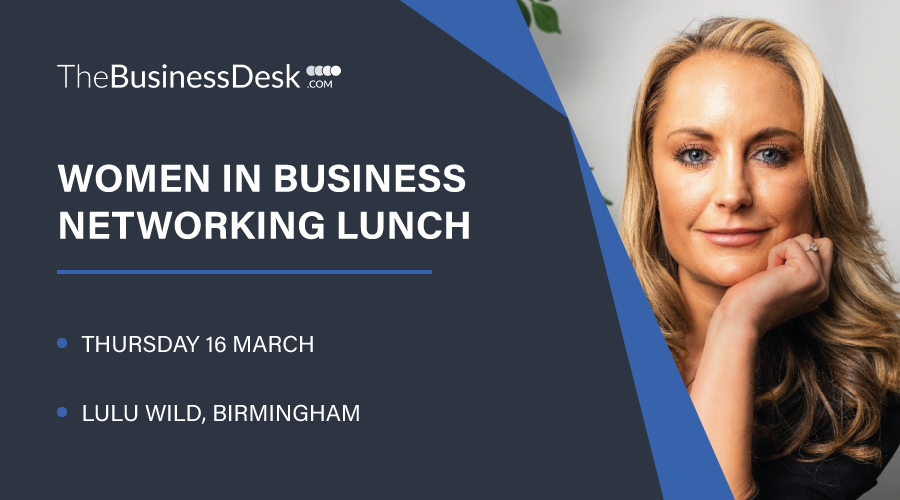 _______
Thursday 16 March
1pm – 4pm 
Lulu Wild, Birmingham B1 2HP
_______
Tickets
£45pp + VAT

_______
Sponsors
Please email sales@thebusinessdesk.com for any sponsorship enquiries
Join us at Lulu Wild on Thursday 16 March, to hear from award winning entrepreneur and food tech leader – Melissa Snover.
Whilst on a business trip in 2018, Melissa – a registered nutritionist and avid vitamin taker, thought there must be an easier way of taking several supplements and travelling with them – especially after one occasion where she accidentally dropped them all in airport security.
This led to the creation of Rem3dy Health, which the New York-born leader is the founder and CEO of. Rem3dy pioneers personalised health solutions under the brands Nourished and Scripted.
Using a 3D-printing method and vegan encapsulation formula, Nourished combines seven ingredients out of a choice of 40, to create a personalised daily vitamin which is entirely bespoke to the individual's needs and lifestyle.
The firm has recently secured more than £5m during a SAFE investment round, that is set to support Nourished's global expansion into the Japanese dietary supplement market – currently valued at $9.4bn.
Melissa also broke the record for the highest UK Seed Funding by a woman, securing over £2m. Then in 2021 locked in a further £8m in Series A funding.
Why join us:
Hear from an empowering female leader operating from the region
Learn from their journey as a woman in business and be inspired to apply those lessons to your own
Network with like-minded people and make vital connections