BrewDog backs down in row over name of Birmingham bar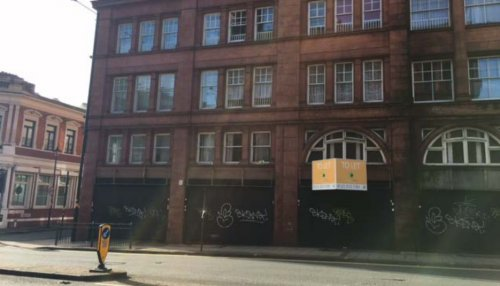 Pubco BrewDog has backed down from wielding the big stick against an independent new bar in Birmingham in a row over the name of the venue.
The Lone Wolf opened in the Bismallah Building in Constitution Hill last year and had been trading normally when BrewDog waded in and told owners, brother and sister, Joshua and Sallie McFadyen they had to change the name of the bar because it infringed the name of a new spirit launched by the Scottish brewery.
The McFadyens changed the name of the venue to The Wolf but had been forced into the expense of taking legal advice.
They also took to Twitter to highlight their plight and the row quickly attracted national attention, with BrewDog bring attacked for acting like the big corporate entities it supposedly abhors.
Recognising the threat to its reputation BrewDog, which has a pub of its own in the city centre, backed down, blaming "trigger happy" lawyers for the situation.
Founder James Watt said in his own tweet: "Our lawyers got a bit trigger happy. We are happy for the Lone Wolf Bar in Birmingham to keep using the name."
The McFadyens have accepted the situation but have said they will not be changing the name again.
In their own tweet they said it was a shame they had had to spend money rebranding because of the actions of the BrewDog lawyers.
Other users of the social media have said a better gesture from BrewDog might be to reimburse the bar for the expense it has gone to.