Luxury apartment scheme outlined for Jewellery Quarter works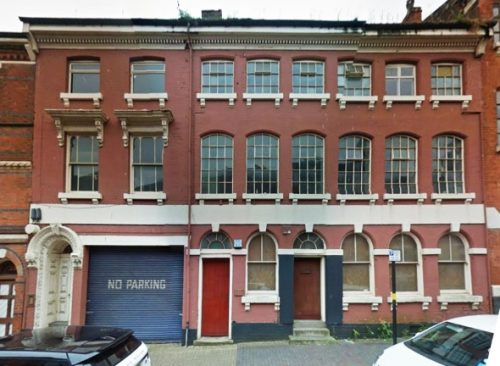 A derelict electroplating works in the heart of Birmingham's Jewellery Quarter is set to be converted into a US-style loft apartment scheme.
The Vittoria Works is one of three adjoining premises on the west side of Vittoria Street. The property, thought to date back to the turn of the last century, is part of a bigger development granted planning permission last June.
The new plans, put forward by apartment developer Stonehurst, would see the building converted into seven luxury loft-style apartments.
The scheme would resemble a New York-style warehouse conversion, a style of development which while popular in London and parts of the North West, has never really taken off in Birmingham.
This could be about to change.
Vittoria Works, which occupies 30-34 Vittoria Street, extends to 795 sqm, based on the use of all three floors.
The adjoining buildings, which comprise the Utility Works (36 to 46 Vittoria Street) extends to 2,400sqm, while 48-52 Vittoria Street extends to 631sqm.
A planning brief to accompany the latest scheme states that the aim of the development is to bring into sustainable use one of the two most significant listed buildings in the Jewellery Quarter.
The works is thought to have been vacant for 20 years and is currently in a very poor and deteriorating condition.
A design statement prepared by PCPT Architects states that the loft apartment design migrated across the Atlantic to become popular in London, the North West and Glasgow.
However, apart from small scale developments – such as the Button Works – Birmingham has not been an exponent of this approach.
"It is long overdue and Vittoria Works is suited to this approach," says the design statement.
The developer, Stonehurst, is said to have experience of this type of conversion from other schemes.
Access to the Vittoria apartments would be off an alleyway leading to a main courtyard. The apartments would occupy the three floors of the building.
The conversion work will see part of the rear courtyard demolished to create space for the new development. An exposed chimney on the boundary wall will be retained as a piece of art with landscaping designed to enhance the space.
The scheme is said to offer high value loft-style accommodation with associated cycle parking. Resident parking cannot be provided due to the lack of space.
Vittoria Street was laid out in the first decade of the 1800s and in 1810 it was known as Martin Street. It did not change on local maps until the 1820s, although there is evidence that it was known locally as Vittoria Street just a short time after the Peninsula War's Battle for Vitoria Gasteiz in June 1813 such was the euphoria of Napoleon's defeat.
The applicant has also applied for listed building consent to cover the work.