£9m industrial development is showcased to the Government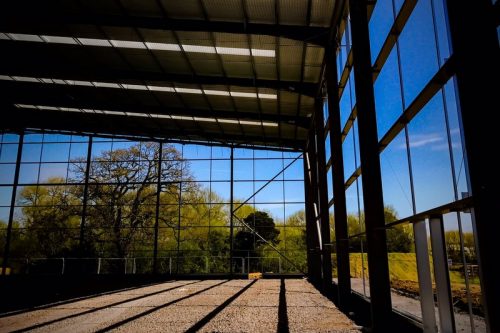 A £9m industrial development in Shropshire is nearing completion. The Hortonwood West scheme has been enabled by Telford & Wrekin Council's £50m growth fund.
Two new industrial units have been built on the site site by the council, which is set to lease the units shortly.
The council has invested £5.5m from the growth fund, while the site has also attracted a further £3.5m from the Marches Local Enterprise Partnership.
The 33,000 sq ft Unit 10 will be the first to be completed and it is due to open later in the summer with the council set to unveil the new tenant shortly.
Unit 9 is still under construction and is expected to be occupied before the end of 2017. Its occupants are also expected to be named soon.
Hortonwood West is the council's premier industrial estate north of Telford and extends to more than 50 acres.
Cllr Lee Carter, cabinet member for finance, said: "It's great to see this council's support for business is helping attract new firms to Telford and helping others to expand and grow."
Chairman of the Marches LEP, Graham Wynn said: "From an initial £83m for infrastructure and broadband projects, we recently successfully negotiated a further £21.9m for skills and business boosting schemes."
The Hortonwood development was showcased to Parliamentary Under-Secretary of State for Industry and Energy, Jesse Norman, during a visit to the borough.
Mr Norman, who is also the ministerial growth champion for the Marches, said the LEP needed congratulating on its efforts to promote economic growth across its area.
The council's growth fund has also helped secure the future of the Audley Avenue Business Park in Newport, which the council acquired late last year to ensure that 13 businesses could remain on the site, protecting hundreds of jobs.