Motoring: Mini Remastered; AMR by Aston Martin; Morgan celebration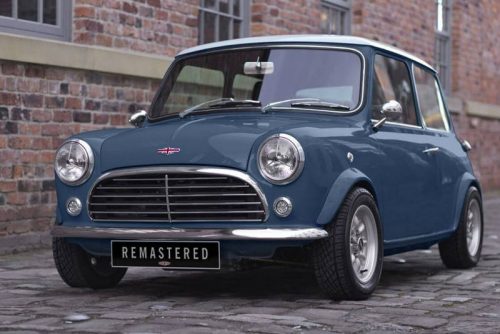 To coincide with its relocation to Silverstone, coachbuilder David Brown Automotive has announced it is to begin 'producing' a second model – and it couldn't be more different than the company's Speedback GT dream machine.
The Mini Remastered project will see the company re-imagine the Issigonis classic into a modern city car – but not in the way adopted by BMW.
Based on the original car, Mini Remastered combines the style and flair of the 60s classic with design cues from the epic Speedback GT. It will utilise modern coachbuilding construction, new technology and luxury hand-finished materials.
All the models will be handbuilt at the company's new Silverstone headquarters, to where the firm has relocated from its previous base in Coventry.
The first of its kind, each 'new' Mini will feature brand new body panels, which David Brown Automotive will refine in-house to create smooth and accurate surfaces with perfect shut lines. The exterior shape has been refined, visually softened and 'cleaned' by de-seaming the silhouette and welding in bespoke structural beams, with additional support struts added for rigidity.
Each car also undergoes a laborious sound-proofing process to ensure passenger comfort in the cabin.
Cues from the Speedback GT (pictured) include custom-built aluminium grilles and a full LED exterior rear light cluster with the same jewel-like details and bezels as the grand tourer. Each car will have handcrafted enamel David Brown Automotive badges and modern detail touches such as puddle lights fitted to each classic bullet-style wing mirror.
The car, which is offered as standard with an in-built infotainment and navigation system, has a host of modern connectivity, including Apple CarPlay and Android Auto, a four-speaker sound system, keyless-go, USB connectivity and charging, as well as push-button start and remote central locking.
The interior offers bespoke sculpted seats with a hand-trimmed interior swathed in British-sourced hides and a combination of paint, leather and fabric finishes to the dash. Premium retro Smiths dials, a David Brown Automotive engraved Moto-Lita steering wheel with enhanced driving position, and the addition of a cup holder to the centre console are set to make the Remastered model one of the most luxurious classic cars ever re-imagined.
Each engine has been completely rebuilt and power is increased by up to 50% compared with the original unit. These will be teamed with a fully reconditioned four-speed gearbox, upgraded suspension and brakes.
Bespoke built for each car is a leather-lined luggage space and a petrol tank painted in each car's contrasting roof colour. The paint is applied over a four-week period to ensure a flawless finish to each car.
Customers will be offered their choice of exterior finish, contrasting roof, full interior trim and wheels, with the opportunity to add further options and accessories.
Prices are still to be announced, but the company said the Remastered project would remain highly-exclusive and built in strictly limited numbers.
***
To mark its appearance at the Shanghai Auto Show, Aston Martin has debuted its new high-performance brand, AMR.
Reflecting the company's racing pedigree, AMR takes inspiration from motorsport to influence its current model range.
"With enhanced performance, sharper dynamics and more powerful design language, AMR takes Aston Martin's road cars to new and exciting extremes," said the company in its pre-show publicity.
Making its Asia debut, the Rapide AMR represents the first tier of AMR. The four-door sports car features a comprehensive suite of power, chassis and styling upgrades, plus a new interior.
AMR Pro is the pinnacle of the brand and is intended to be an uncompromising demonstration of AMR's 'Track to Tarmac' philosophy whereby race technology is transferred to road cars.
Aston Martin President and CEO, Dr Andy Palmer said: "AMR is something we have wanted to bring to fruition for some time. Cars such as the Vantage GT8 and Vantage GT12 confirmed that our customers love raw, race-bred models, but we also knew there was an opportunity to create cars that offer a sharper performance focus but stop short of those truly hard-core, special series models. With the AMR brand we have the perfect platform to deliver both.
"The Rapide AMR unveiled here in Shanghai, and the Vantage AMR Pro shown at the 2017 Geneva show are both confirmed for production: The Rapide as a run of only 210 cars; the Vantage in an extremely limited series of no more than 7 cars. This is the start of something very exciting – a programme that will eventually see an AMR version of every model in the Aston Martin range."
***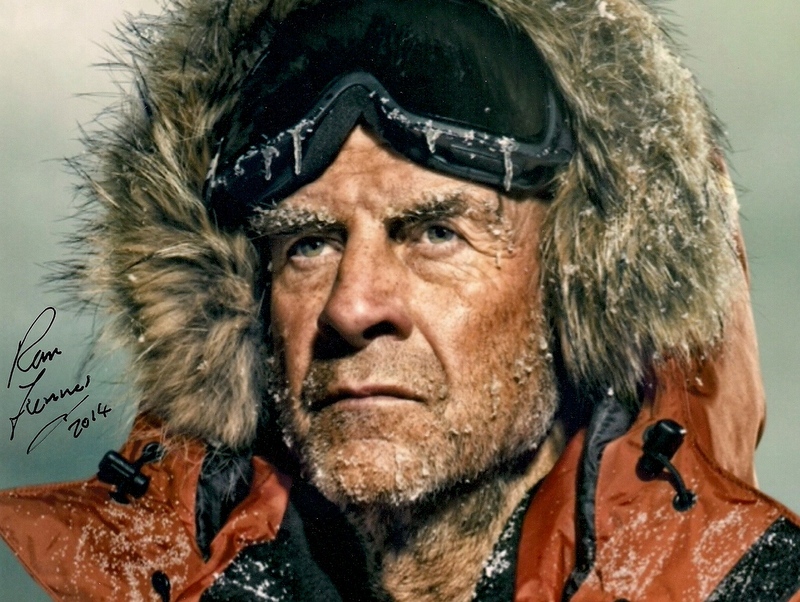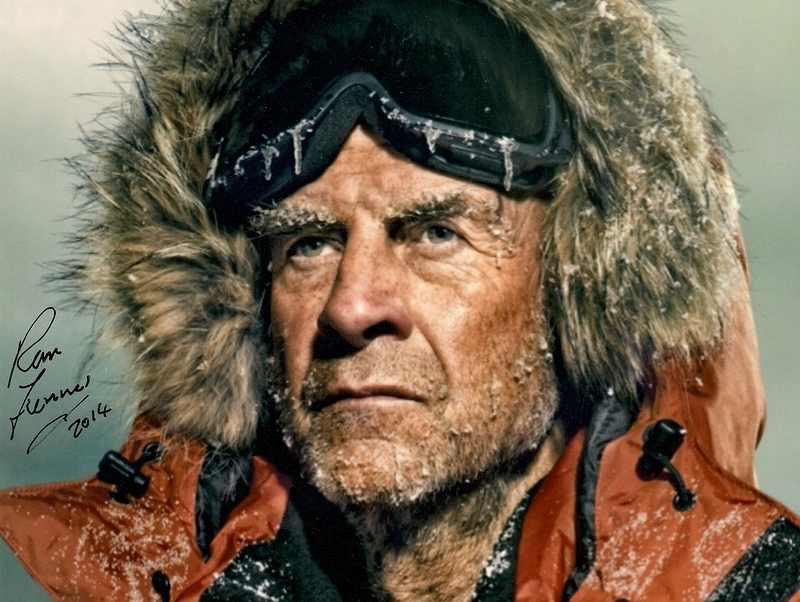 Explorer and raconteur Sir Ranulph Fiennes will be the guest speaker at this year's Run For The Hills gala dinner, organised by the Morgan Motor Company.
The dinner, which takes place on Saturday August 26, is part of a weekend-long celebration of the Malvern company and its cars.
Sir Ranulph is described by the Guinness Book of World Records as the 'World's greatest living explorer'.
He has gone further and longer in solo expeditions around the world than anyone else before him and his after-dinner speech will focus on the drive and determination needed to survive in some of the world's most hostile environments.
Steve Morris, managing director of Morgan Motor Company, said: "Run For The Hills is a wonderful opportunity to celebrate everything that people love about Morgan. Whether you have a Morgan in your driveway or just a poster on your wall.
"To round the evening off with a speech from Sir Ranulph Fiennes is nothing short of spectacular."