LCP appointed to manage Staffordshire business park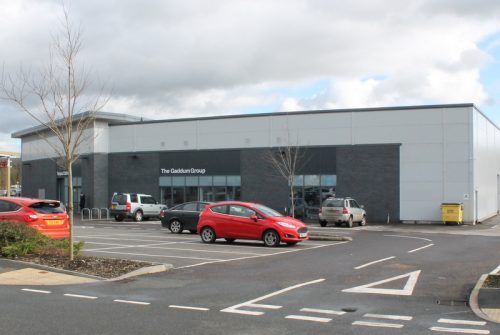 Property investment and management company LCP has enlarged its Midlands portfolio after being appointed to manage a new site in North Staffordshire.
LCP, which is based in Kingswinford, has been appointed to Churnet Park in Leek, on behalf of Sheet Anchor Investments, which acquired the estate for an undisclosed sum.
Churnet Park comprises three blocks of commercial space, with a total of 11 units across 60,742 sq ft. Three are currently vacant, which range in size from 397 sq ft to 9,000 sq ft.
The development was built in 2012 and the proximity of a large Sainsbury's store means the park is targeted at a mix of retail, trade, leisure and general business use. Tenants include Magic Textiles, John Hall Furniture and Elite Gaming.
James Buchanan, LCP investment director, said: "We're very pleased to add yet another development to our portfolio. We're looking forward to working with existing and future tenants to ensure its future success."
Elsewhere, LCP is also to open its first office in Scotland after expanding its portfolio north of the border.
The company is establishing the office in Glasgow, from where it will manage its Scottish retail and industrial estates.
Prior to this, LCP's London team had managed its Scottish portfolio.
Julian Diamond, LCP asset manager, said it was a natural step to open an office in Scotland as the company had significantly increased its presence there over the past two years.
"This is an exciting venture for LCP," he said. "As our Scottish portfolio has increased significantly over the past few years to 25 holdings, with a further four investments currently under offer, we've decided to grow our team and it makes perfect sense to open an office from where we can continue our hands-on approach and pro-actively manage the portfolio."
Sites within the Scottish portfolio include Knightwood and Govan Cross shopping centres in Glasgow, Airdrie Retail Park in Airdie, and Forbes Court on the Middlefield Industrial Estate in Falkirk.