Race to become the region's fastest business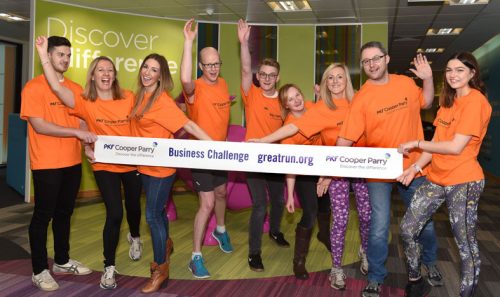 Hundreds of Midlands employees will be hoping to smash company targets of a different kind when they take on this weekend's Simplyhealth Great Birmingham 10K.
The Great Birmingham 10K PKF Cooper Parry Business Challenge sees firms of all sizes from across the region competing for fastest-time trophies and all-important bragging rights.
Thirty teams featuring runners of all abilities will be taking part, making this year's 10K Business Challenge the biggest to date.
Trophies are handed out to winning businesses in different categories and any company that enters 12 employees receives its own engraved plaque with the name of the fastest runner in the team.
The four fastest collective times by participants are added up for each team to pick the overall winners.
Almost 8,000 people are expected to take part in this year's Great Birmingham 10k on Sunday.
The event attracts runners of all abilities and is also used by those getting into training for the Great Birmingham Run half-marathon or the inaugural Birmingham International Marathon, which takes place in October.
This year's 10K also features the Commonwealth Games challenge, which is aiming to highlight Birmingham's bid to host the Commonwealth Games in 2022.
Among the companies taking part in the 10K Business Challenge is Wolverhampton-based Charter Court Financial Services, which has amassed a 50-strong team of runners.
Business Challenge sponsor, accountancy practice PKF Cooper Parry, will also have a team on the Jennens Road start-line after 21 of its employees signed up to take part.
Ade Cheatham, chief executive of PKF Cooper Parry, said: "As proud sponsor of this year's Great Birmingham 10k Business Challenge we would like to wish all the teams taking part, including our own runners.
"Events such as this are fantastic for the city, bringing people together – both runners and spectators – in support of charity. We're excited to be part of it and I'll certainly be watching with a keen interest as to who crosses the finish line first."