Property Deals: St Paul's Square; Ankerside Shopping Centre; Park Farm Industrial Estate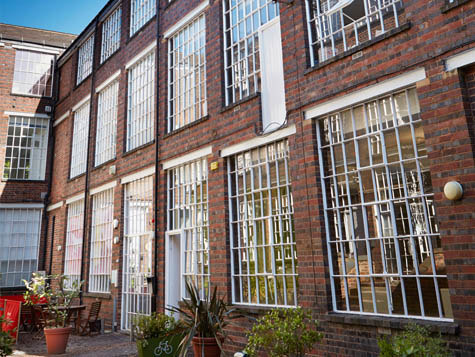 The virtual freeholds on 25 office and retail units in Birmingham's Jewellery Quarter have been sold with the completion of a new deal.
Commercial property agency KWB has completed the deals at 50 – 54 St Paul's Square, on behalf of Bridges Fund Management.
The deals cover office suites, a bar and two retail units within the three-storey, Grade II listed building.
Mortgage broker John Charcoal has acquired the final 1,036 sq ft self-contained office suite.
Nigel Tripp, KWB director, said: "Choosing to sell, rather than let, 25 units in a commercial property, in the same way as you would sell the long leaseholds in an apartment block, is still an unusual approach for investors to take, but one that has paid off handsomely for our client.
"We spotted the potential for strata sales at 50 – 54 St Paul's Square when we first advised Bridges on its acquisition.  As a multi-let building it had a vacancy rate of 30%, but we realised that it had the potential to fulfil business owners' desires to buy their own office premises, at a size which is rarely available, especially in a city centre."
The 22 office units, ranging in size from 322 sq ft to 1,625 sq ft, were sold at prices from £175 to £190 psf.  A number were sold to the incumbent tenants.
The majority of sales were to owner occupiers from a diverse range of businesses including solicitors, financial advisers and graphic designers.
Bridges partner Guy Bowden said: "50-54 St Paul's Square met our criteria of investing in innovative projects which achieve high standards of sustainability and strong financial performance, as well as encouraging the growth of SMEs within Birmingham."
In addition to advising Bridges on acquisition and sales, KWB also provided property management, project management and asset management services for 50-54 St Paul's Square.
***
Cushman & Wakefield has been appointed to market two new shopping centres in the West Midlands.
The property consultancy has secured instructions from LaSalle Investment Management to let space at Castle Bromwich Shopping Centre and Ankerside Shopping Centre in Tamworth.
Castle Bromwich Shopping Centre is a 100,000 sq ft scheme anchored by Tesco, Iceland, Savers and the Card Factory.
Ankerside Shopping Centre, situated on the edge of grounds next to Tamworth Castle, comprises 200,000 sq ft anchored by Boots, Iceland, Poundland, Bodycare and Pandora.
Cushman & Wakefield's Retail team is the letting agent at 15 shopping centres in the West Midlands including: The Mander Shopping Centre in Wolverhampton, One Stop Shopping Centre and Retail Park in Perry Barr, Regent Arcade Shopping Centre in Cheltenham and The Gracechurch Centre in Sutton Coldfield.
***
Children's physical play provider Tumble Tots has established a new support centre in Redditch.
Relocating from the former Blue Bird toffee factory in Blue Bird Park, the organisation has moved its head office and warehousing operation to a modern 10,650 sq ft unit at 49G Pipers Road, Park Farm Industrial Estate.
Tumble Tots has been operating a successful franchise network since 1979, catering for youngsters from six months old to age seven.
It offers a structured, physical play programme designed to develop agility, balance and co-ordination during children's formative years.
There are 70 franchisees around the UK, operating out of leisure and community centres, village halls and similar locations. They generate their income through weekly session fees.
Managing director David Hunt said: "We chose Redditch because we wanted our offices and warehousing as close as we could to our previous location to help ensure we would keep our hardworking and dedicated staff."
The deal was arranged by Redditch property agents John Truslove.