Black Country manufacturer stokes up export growth with new furnace order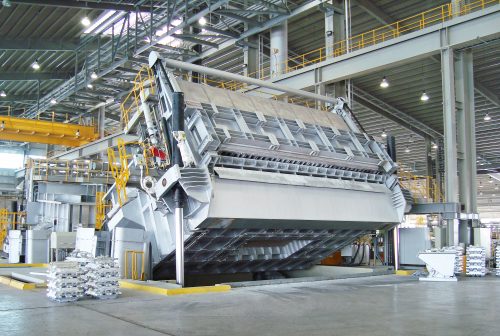 A Black Country manufacturer has secured a multi-million-pound contract to supply special furnaces to one of the biggest aluminium producers in the world.
Kingswinford-based Mechatherm International, a specialist in the aluminium melting and holding furnaces sector, has already taken on additional 10 staff to enable it to fulfil the order.
The company, which now employs 60 people, has also secured the support of UK Export Finance and Barclays to enable it to fulfil the terms of the contract.
The family-owned business was founded in 1973 by Louis Riley and John Gardner. It specialises in the design, manufacture and installation of furnaces and ancillary products. The business has a customer base of blue chip companies and exports to more than 50 countries around the world. The company has received the Queens Award for Enterprise three times in its history, each time in the Export category.
Commenting on the contract win, Andrew Riley, chairman of Mechatherm, said: "We are delighted to be awarded this order which is testimony to the expertise and hard work of our staff and enables us to compete with some of the larger companies in the market place.
"The support from UK Export Finance and Barclays has made this possible and we are delighted they have confidence in the company's management team and financial status to deliver this order."
Lee Clarke, relationship director – working alongside Max Morgan – of Barclays International Trade team, provided the funding.
He said: "It's really good to see a Black Country business winning an order of this value. The business has stuck to its core offering since its inception in 1973 and are today a significant player in the market."
UK Export Finance supported the business alongside Barclays by providing a guarantee under its bond support scheme to free up Mechatherm's working capital to fulfil the order.
Later this year, the company is planning to open an office in Dubai to further develop its international sales.