£275m garden village development revealed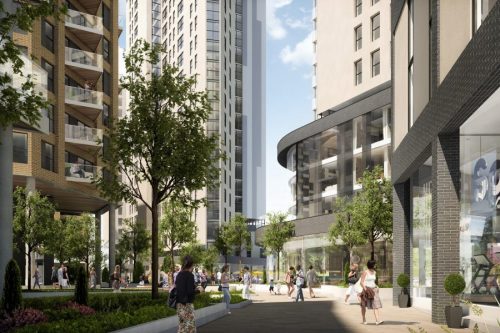 Property group Regency Residential will shortly submit a planning application for a £275m mixed-use scheme called New Monaco.
The development, located on Bristol Street next to Bristol Street Motors, plans to bring more than 1,000 apartments and townhouses to Birmingham city centre in 2021.
Plans to build a Tesco superstore on the former Monaco House site were scrapped at the start of 2015 after more than a decade of discussions and planning battles.
Michael Fenlon, director of sales and marketing at Regency Residential, said: "'New Monaco' is an incredibly exciting project to be involved in and will help redevelop a famous street in the amazing city of Birmingham."
The Manchester-based property developer and consultancy, part of MCR Property Group, has taken pre-planning advice from Birmingham City Council.
He added: "Regency Residential was launched in January as the residential sales division of MCR Property Group; we continue to work towards bringing much needed housing to the UK. Regency Residential and MCR are working with Birmingham City Council as these major applications continue to be considered."