Manufacturer consolidates Midlands operation with new 350,000 sq ft lease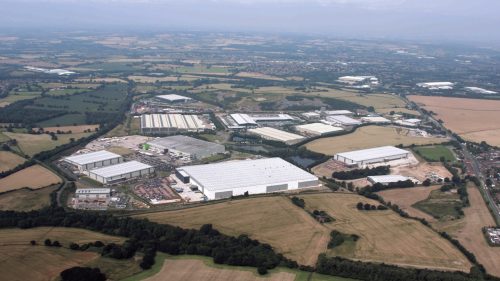 White goods manufacturer Beko has announced it is to consolidate its West Midlands production facility into a new site in Staffordshire.
The company has agreed 15-year lease deals with Aberdeen Asset Management for the last two distribution units at Birch Coppice Business Park, Tamworth.
The units, 282,000 sq ft and 63,000 sq ft units, achieve rents of £6.20 psf and £6.74 psf respectively.
One of Europe's largest home appliance manufacturers, Beko currently has bases at Heartlands, Birmingham, and Hams Hall, Warwickshire. The move to Birch Coppice will see the firm consolidate its operations on a single site and also allows for expansion.
The company is understood to have been looking for potential sites within the region for some time. It is hopeful that by remaining within the region, staff will agree to transfer to the new site although they may have to travel further to get to work.
Aberdeen acquired the two assets, speculatively built by Birch Coppice developer IM Properties, at the end of last year.
Oli Lord, fund manager at Aberdeen Asset Management, said: "We acquired the vacant units, Plot 5 and 6 at Birch Coppice, at the end of last year and we are delighted that our marketing strategy has been completed ahead of schedule.
"This has justified both our decision to buy the units vacant and our faith in Birch Coppice and the Midlands industrial market."
Richard Meering, head of the Midlands logistics and industrial agency team at CBRE, advised Aberdeen on the deal.
He said: "These lettings have further eroded new build warehousing stock in the region, which is now at worryingly low levels.
"As a result of economic uncertainty, we have seen fewer speculative starts this year than last. IM Properties took the pioneering step of speculatively building industrial space at Birch Coppice. Their commitment paid off, with tenants at the site such as Euro Car Parts, Ocado and UPS now calling it home and IMP capitalising on its investment."
Joining CBRE on the deal were joint agents Colliers International and Eagleton & Co.