Construction firm lands £18m of contracts with housebuilder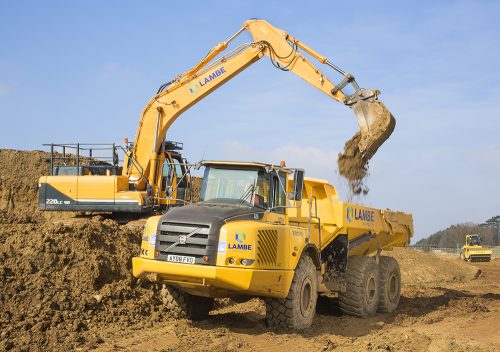 Birmingham-based civil engineering and groundworks specialist, M. Lambe Construction, has secured two new contracts with housebuilder Keepmoat Homes worth almost £18m.
The first, worth £12.9m, is for the £360m Spirit Quarters housing redevelopment scheme in North East Coventry. This project will see more than 3,300 new homes built in the neighbourhoods of Wood End, Henley Green, Manor Farm and Deedmore.
The scope of the works, includes: the formation of foundation bases for 356 new homes and two apartment blocks; infrastructure, including: roads, sewers and section 278 works; a small acoustic bund; a mixture of strip and piled foundations; various sewer connections in existing roads; and on-site and off-site sewer diversions.
The second contract, at The Willows, Dudley, is worth £5.07m and will see the firm construct raft foundations for 130 plots, and progress infrastructure, including on-site roads and sewers, a balancing pond and public open space (POS) footpaths.
Michael Lambe, director, M. Lambe Construction, said: "We are extremely pleased to have been awarded these two contracts, which reflects the strong and successful partnership we have built with Keepmoat Homes.
"The Willows and Spirit Quarters wins demonstrate the trust our clients place in us to deliver high quality highway, infrastructure and groundworks to multi-million-pound regeneration developments throughout the Midlands."
M. Lambe Construction, which has more than 30 years' experience in the sector, has worked with a host of other developers in the region, including: Lovell Partnerships, Colmore Tang, Bellway Homes, Galliford Try, St. Modwen, Kier Group, Persimmon and Taylor Wimpey.