Accountancy giant reports Midlands growth as revenue hits £2.35bn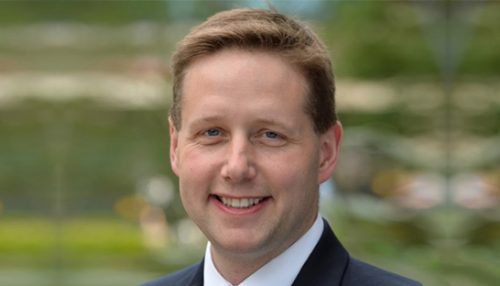 EY, accountancy and advisory giant, has reported UK fee income growth of 9.2% to £2.35bn for the year ending 30 June 2017, up from £2.15bn in the previous year and adding over £1.3bn of organic revenue since 2010.
Globally, EY reported annual revenues of US$31.4bn for its financial year ending 30 June 2017. This represents a 7.8% increase over financial year 2016 revenues in local currency.
The performance of EY's 930-strong Midlands practice was in line with the UK firm's strong growth. Regional highlights over the last financial year and more recently include:
· Investment in regional leadership team with two partners, five associate partners and five directors.
· Recruited 40 university graduates and 10 apprentices on EY's Business Apprenticeship programme, offering young people an alternative to university.
· Simon O'Neill appointed managing partner in the Midlands in July 2017, taking over from Sara Fowler.
· Linda Marston-Weston was appointed head of midlands tax and announced recruitment plans to grow tax headcount by 25% over the next 12 months.
· EY launched its Digital Hub, providing expert advice on new technologies impacting businesses.
· The EY Foundation supported 18 students on the Smart Futures programme in 2017, offering paid work experience to Year 12 students in Birmingham and surrounding areas.
· EY Foundation's Birmingham 10k, an annual charity run held in April and open to the public, has raised over £10,000 since it was set up four years ago. All funds raised help to support young people from disadvantaged backgrounds get a head start to life after school.
· Josh Rathour, chief executive and founder of Nottingham-based UNiDAYS received the overall national award for Rising Star at the 2017 UK final of EY Entrepreneur Of The Year. Josh Rathour was one of nine Midlands entrepreneurs honoured at the regional awards ceremony in June.
O'Neill said: "I'm thrilled to take on the role leading EY's Midlands practice at what is an exciting time for the region and our business – we are investing in our people and recruiting to meet the demands of our clients, as well as strengthening our focus on the impact of new technologies and driving market-leading insights. We will also be announcing some exciting further developments over the next 12 months.
"We're growing our business in line with the region's economic success as the Midlands Engine continues to build in momentum. I expect the pace of change to accelerate in the coming years and I will therefore be focused on ensuring we have the strongest possible team in place, with further senior promotes, experienced hires, graduates and apprentices, as we continue to grow our business and increase the diversity of our teams."