Automotive supplier expands to meet demand from luxury customers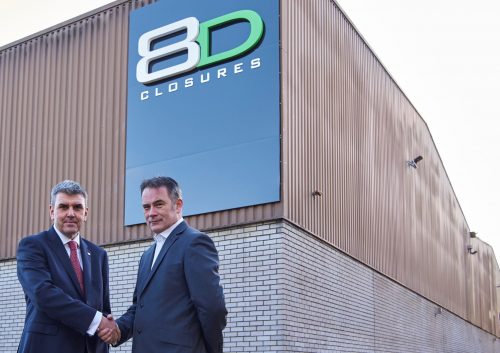 An automotive firm supplying some of the biggest names in the sector has undergone expansion after acquiring new facilities.
8D Closures, which designs and manufactures closure systems for McLaren Group and London Electric Vehicle Company, has acquired more than 25,000 sq ft of manufacturing space at 16A Blackpole, Trading Estate East, Worcester.
It has agreed a seven-year sub-lease from head tenant AMCO Services, at a rent of £5.50psf. Knight Frank and BK advised the head tenant.
Presently based on Hylton Road Industrial Estate in Worcester, 8D Closures was established in 2001 to design and engineer closure systems for the automotive industry. Its designs are in production across the world, with other customers including Ford, Volvo, Jaguar Land Rover, Mazda, Bentley and Aston Martin.
Commercial property consultancy and chartered surveyors GJS Dillon acted for the firm in its search for larger premises.
John Dillon, managing director of GJS Dillon, said: "We worked closely with 8D Closures to identify its present and future business needs, space and location requirements, and budgetary constraints. We then carried out a comprehensive search on and off the market for suitable property to present to our client.
"Once 8D Closures chose its preferred option, we negotiated the deal to acquire the property, and advised on a schedule of condition to limit our client's liability for future property repair and refurbishment costs."
Pictured are John Dillon and Tim Bland outside 8D Closure's new manufacturing facility in Worcester.