Developers reveal 250-apartment scheme for Birmingham city centre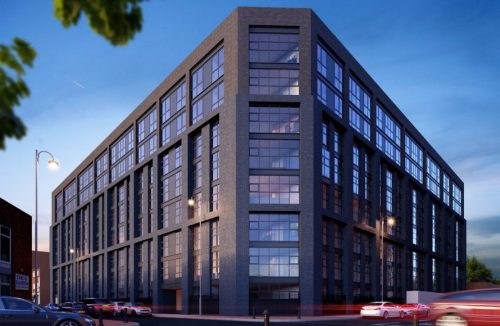 More than 250 new apartments are set for the site of a former factory in Birmingham after developers acquired the land.
Newcastle-based All Saints Living has submitted plans for the Westminster Works site with the aim of capitalising on the city's growing demand for new residential accommodation.
Digbeth is currently one of the main residential property hotspots within the city centre. Its attraction is enhanced because it forms part of the Southern Gateway regeneration zone brought forward as part of the arrival of HS2, together with the Birmingham Smithfield redevelopment.
Massive sums are being invested into residential property schemes for the area, with the 517-apartment Lunar Rise scheme – which is backed by Chinese investment – leading the way.
In a statement supporting the new scheme, All Saints Living said: "Westminster Works offers city living within a vibrant new neighbourhood. The area is a major development opportunity to create a new destination delivering development with the highest sustainability credentials centred around a newly created public space – Moat Square.
"Birmingham is identified by overseas investors as a source of opportunity, with major strategic developments backed by investors from around the globe. Birmingham is rich in heritage with an established economy and excellent transport links. World-class culture, vibrant night-life, award winning dining, fantastic shopping and acclaimed architecture are all found in Birmingham."
The Westminster Works plan sees the development of an eight-storey block accommodating 253 apartments.
"Our scheme comprises a modern appearance both internally and externally. The units will be open plan, modern Private Rental Scheme style units and configured around more attractive central entrances and access cores. There will be a sky lounge on the roof," it adds.
A mix of one and two bed apartments, the scheme is likely to be delivered in two phases, with separate accesses onto Cheapside and Alcester Street.