Investigation launched into Carillion's financial statements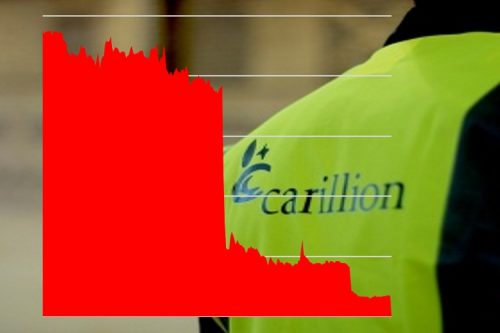 It's a new year, but more of the old problems for Carillion as the Financial Conduct Authority (FCA) has launched an investigation into whether it wrongly delayed publishing market-sensitive information.
The construction services giant suffered a dreadful second half of 2017 that was started when it issued a major profits warning on July 10.
Its shares fell by 70% that week before dropping again in November. Carillion's value fell by 93% during 2017, valuing the £4bn-turnover company at just £80m.
The FCA is now examining "the timeliness and content of announcements made by Carillion between 7 December 2016 and 10 July 2017". Its trading update on December 7 had said the Wolverhampton-based group was "well positioned to make further progress in 2017".
Carillion has said it is "cooperating fully" with the FCA investigation.
It is the latest problem to be waiting for incoming chief executive Andrew Davies when he takes over on January 22.
He will become the Wolverhampton group's third chief executive in eight months. Richard Hewson's departure was announced along with the profit warning in July last year, with Keith Cochrane appointed as interim chief executive.
Davies joins a group that has been trying to re-focus on its core strengths and reduce its debt by selling off assets.
It has found buyers for its stakes in joint ventures in Durham's Milburngate development and in Northern commercial property developer Ask. It also agreed a £48m deal to sell a large part of its UK healthcare facilities management business to Serco and plans to dispose of the division's remaining contracts this year.