West Midlands automotive firms revving up for Le Mans trade mission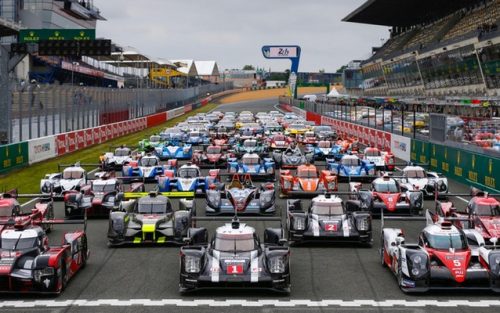 Businesses operating within the motorsport, automotive supply chain, transport technology and plastics & composites sectors in the West Midlands are being targeted for a new trade visit.
The visit to Le Mans between June 12-15, coincides with the annual 24-hour endurance race, one of the most famous motorsport events in the world.
Organised by West Midlands Chambers of Commerce, the visit is aimed at SMEs across the region who work within the specific sectors.
Andy Smith, International Relationships Manager for the EU/ DIT co-financed SME International Growth Project, said firms attending would have the opportunity to meet with some of Europe's leading automotive and transport companies.
Funded places are available for but firms must be eligible under the Department for International Trade's SME International Growth Project (IGP).
"This is the perfect opportunity for the innovative motorsport, automotive and supply chain companies in our area to showcase their expertise to a global market," said Mr Smith.
"The West Midlands has a long and proud heritage in this industry and we'd love to see more businesses introducing their products to markets across the world. These B2B events provide an excellent platform for them to do so."
The programme includes up to 12 timetabled one-to-one meetings as part of the International Business Days Le Mans 2018, networking opportunities and conferences covering topics such as additives and automotive / mobility innovation.
There is also a parallel one-day multi-sector plastics and composites event, Plasti-Ouest, which will cover aerospace, packaging, construction, medical and automotive usage of these materials.
The two International Business Days comprise focused B2B sessions and networking opportunities primarily for the automotive / autosport & transport sectors. These attract high calibre companies from France and beyond.
There are also conference elements around additives and electric & hybrid vehicles / energy.
Plasti-Ouest is a onautomotivee-day event on June 13 dedicated to plastics and composite use and innovation in many sectors such as automotive, aerospace, packaging, marine, health and construction.
The Le Mans Tech one-day event on the following day is a mix of showcase and conference, focused on innovation in mobility.
Following the trade mission there is a further optional programme focused on investing in western France for firms wanting to learn about setting up an office in the region.
Further details are available from WMCC.