MIPIM 2018: Upbeat – but we must press on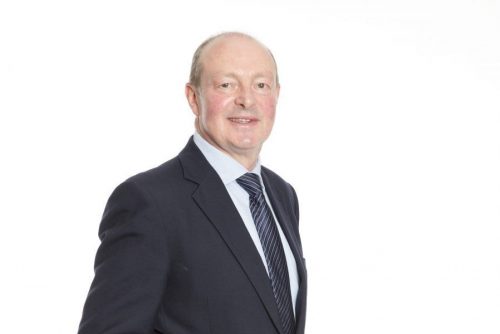 Adrian Bland, head of commercial real estate at Shakespeare Martineau, gives us his review of MIPIM.
The mood at MIPIM was upbeat – and rightly so. Many of our regional cities have projects to shout about but there is no escaping the need to address the diverse range of issues that need to be ironed out to ensure inclusive and sustainable growth well into the future.
There was good reason for such enthusiasm right across our regions however. From Birmingham's Commonwealth Games award, Coventry's City of Culture win and Wolverhampton's new interchange scheme to the developments in the Northern Powerhouse including Manchester's £1billion vision for Angel Meadow, which intends to add 10,000 homes to the city's housing supply. That's not to mention the introduction of HS2 which is set to improve transport efficiency and connectivity across the country.
However, with the Government predicting that more than 70 percent of people will be living in urban areas by 2040 there are still some hurdles to overcome. With this in mind, the discussions inevitably focused on how we can drive inclusiveness and sustainability through improvements to our urban infrastructure and design.
There is no denying that the country's cities must adopt a higher density model to cater for the growing population, and cities such as London and Manchester have made significant progress in this respect. From the Midlands perspective, there are many opportunities to invest across the region on a number of residential, commercial or mixed-use developments. And, conversations throughout the conference have centred on creating the ideal landscape for growth; big ideas, masterplanning, as well as building for the future.
Regardless of the need to provide accommodation for our increasingly urbanised workforce, other factors are now coming to the fore as driving forces behind our future success. Some good examples include the debate around Smart Cities and how technology can drive urban efficiencies, sustainability and improved health, liveability and lifestyle which is proving crucial to attracting and retaining a globally mobile workforce, and the importance of 'de-cluttering and calming' our cities by the creation of public open space where people can escape from the technological bombardment that characterises modern-day city living.
There is no doubt that each of our major cities holds distinctive hubs of talent and specialisms, but they need to develop distinctive offers, not just advanced manufacturing, life sciences and professional services in every location. There must also be more collaboration between them in order to create bigger and better centres of excellence. The North could also usefully join forces with the Midlands and other regions to put pressure on Westminster to think outside the M25 box. This sentiment was reinforced by the chairman of the Midlands Engine on the last day of the conference, who called for more Government support to allow the region to lead the way on fuelling the UK's economic growth.
Despite the uncertainties of Brexit, there is very good reason to be confident in what the UK's cities have to offer. Not only as a destination for investment and business but for working and living too; and, MIPIM was just one example of how our country's major cities can create something that is greater than the sum of its parts if collaboration is embraced.
Yet, there is a need to press on, we are in a prolonged late stage of the economic cycle and with quantitative easing ending, the UK's cities cannot afford to miss the cycle.