CBI blasts MPs report into Carillion collapse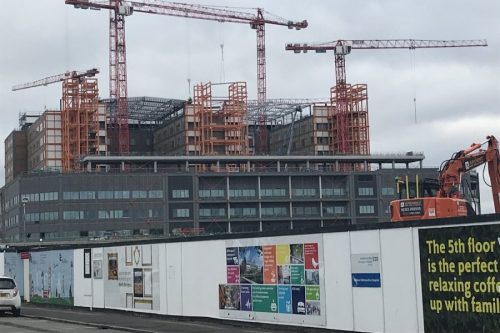 The CBI has responded strongly to a report by MPs on Carillion and its advisers, describing its criticisms as "irresponsible and wholly inaccurate".
In the report released yesterday, Rachel Reeves MP, chair of the Business, Energy and Industrial Strategy Committee, said the company's "delusional directors drove Carillion off a cliff and then tried to blame everyone but themselves".
While also being heavily critical of the way Carillion was run, the politicians criticised the "oligopoly" of the Big Four accountants, claiming Carillion exposed the UK's audit market as a "cosy club incapable of providing the degree of independent challenge needed".
The Government did not come away unscathed either, as it was accused of failing to address the failures in corporate regulation that allowed Carillion to become a "giant and unsustainable corporate time bomb".
But Josh Hardie, CBI deputy director-general, reacted to the damning report, saying that the language used suggests committee members think business in general is "greedy and reckless".
"This is irresponsible and wholly inaccurate," he said.
"Carillion was a painful lesson for business and government on the dangers of short-termism in public service contracts. This failure should act as a catalyst for a level-headed discussion about how the public and private sectors work together to deliver value to society, as they so often do.
"200,000 organisations play a vital role in delivering public services, providing much-needed innovation and investment – whether through building new classrooms or transforming frontline public services – often in very challenging circumstances."
Hardie added: "Knee-jerk soundbites on Carillon risk locking out innovation and investment at a time when it's needed most."
So far 2,300 people have been made redundant in the wake of Carillion appointing liquidators in January. A further 3,000 people are currently retained to enable Carillion to deliver its remaining services.