Property group 'in exclusive negotiations' for £115m pub group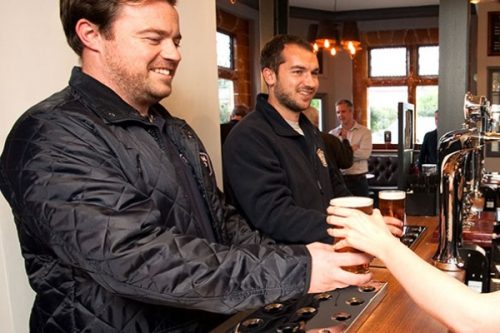 Property giant NewRiver has confirmed it is in talks to buy Birmingham pub group Hawthorn Leisure.
Hawthorn was formed in 2014 with the purchase of 275 Greene King pubs and now has a portfolio of more than 300 pubs.
It is backed by American private equity firm Avenue Capital, which is seeking a buyer for the group with a reported price tag of £115m.
Real estate investment trust NewRiver said it "has entered a period of exclusivity with Hawthorn and its major shareholder regarding a potential acquisition of the business".
If completed, the deal would double NewRiver's pub estate.
Hawthorn's pubs are operated either under its Last Orders brand or as standalone sites.
Russ Mould, investment director at AJ Bell, believes the talks suggest NewRiver "sees better opportunities for growth outside of its core retail focus".
He said: "Buying approximately 300 pubs across England and Scotland may seem like a strange shift in strategy for NewRiver, yet it is no stranger to the sector.
"NewRiver has previously bought pubs from Marston's and Punch Taverns and now owns and oversees the management of 336 pubs across the UK.
"Essentially pubs are very similar to shopping centres – they are buildings designed to attract consumers so they have an enjoyable experience and spend money."