Mayors call for combined action on apprenticeship levy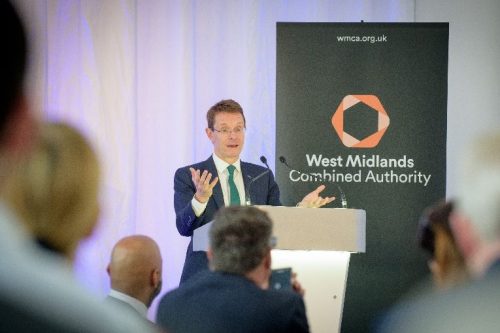 England's eight directly-elected mayors are combining together again to press the Government for greater devolution of powers and funding over skills.
In a joint statement, the mayors have requested their city regions to be given control of the Apprenticeship Levy funding which levy payers do not spend and further devolution of control of 16-19 skills policy.
They also want additional funding from the Government to improve the quality of apprenticeships and the training providers.
Mayor of the West Midlands, Andy Street, said: "Skills is a huge challenge for the West Midlands, and we need the funding and flexibilities in order to make the apprenticeship system work as it should in our region.
"We need Government's help to make sure that this system works for business and for people who want to gain the skills they need to get well-paid jobs."
Six of the mayors are meeting in Liverpool, which follows previous mayoral summits in Birmingham and London.
"A shortage of the right skills is shackling our economy nationally," said Liverpool City Region mayor Steve Rotheram, who is hosting the summit.
"We are proving that devolution works, by enabling us to make the right decisions for our areas. By trusting us to make decisions locally on skills the Government can give a practical boost to UK plc as a whole."
The focus on apprenticeships come after figures showed the number of apprenticeship starts dropped by 24% after the levy was introduced.
The mayors want a meeting with apprenticeships and skills minister Anne Milton "to discuss how we can work together to drive apprenticeships and technical education in our regions".
Newly-elected mayor of Sheffield City Region, Dan Jarvis, is not attending the meeting but has backed the joint statement.
He said: "It will only be through empowering local areas that we will unlock the potential of our young people and tackle the challenges that our
businesses face in recruiting."