Grant Thornton appoints M&A specialist in Birmingham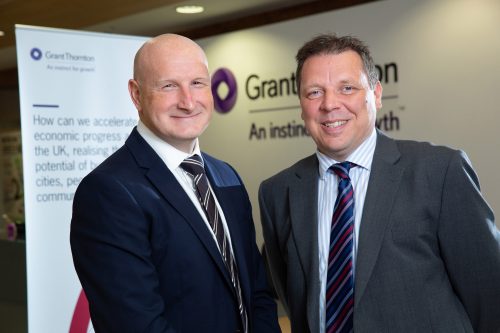 Grant Thornton has appointed Nick Gillott as a partner in their Birmingham office to lead the firm's corporate finance team in the West Midlands.
He joins from Waterlogic, a private equity-backed water cooler business, which he joined in 2015, having previously sold the business to its current investors. In his time as finance director, Gillott oversaw the tripling of the company's annual earnings, largely through strategic acquisitions.
Before joining the Wolverhampton company, Gillott held senior corporate finance roles at Deloitte and EY in Birmingham.
David Hillan, the practice leader at Grant Thornton in Birmingham, said:"Nick's joining Grant Thornton demonstrates our investment in key strategic areas of the firm where we are broadening the depth of services we offer to clients."
"Nick possesses a set of highly tuned corporate finance advisory skills gained from working with a wide range of businesses and industry sectors, plus in-depth-knowledge of what it is like to be on opposite side of the deal making table. His experience of buying businesses and the integration of people, systems and cultures that followed gives Nick both unique and invaluable insights, which I know will be hugely beneficial to our clients. We're all thrilled to welcome him to the leadership team."
Gillott added: "Grant Thornton is well known in the West Midlands for its work with ambitious mid-sized businesses, its positive culture and people. The M&A market is very buoyant at the moment and the firm's deal pipeline is looking particularly strong over the next six months or so, with no sign that the uncertainty surrounding Brexit is dampening people's appetite for deals."