Escape game company expands again with corporate team-building offering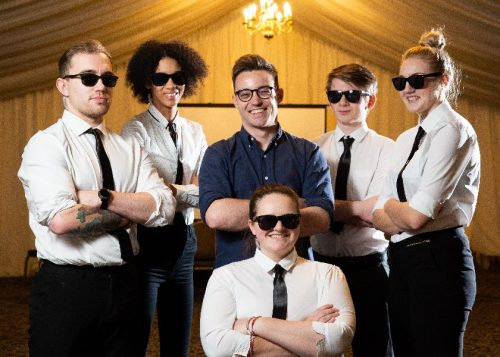 One of the Midlands' biggest escape game companies has expanded again and its latest experience can be taken into offices and meeting rooms across the country.
Escape Live, which operates venues in Birmingham, Coventry, Stratford, Leamington and Southend-on-Sea has developed a new concept for team-building exercises for commercial and corporate clients.
The new 'Secret Service' game can cater for between 10 and 48 players (soon to be over 100) and can be taken to virtually any location as an icebreaker for conferences, meetings or a team-building exercise.
Organisations such as Nando's, Holiday Inn, DLA Piper and YMCA have pitted their staff's wits against the game, which takes around an hour-and-a-half to complete.
In the first hour, teams work together to eliminate suspects in a major crime and unveil the perpetrator.
Alex Sandham, of Escape Live, said: "We've seen a growing number of corporate clients bringing their staff to our venues to take on our games because they can really see the value of them as both team-building and team-bonding exercises. They boost morale and enhance productivity.
"It's lots of fun and highly immersive, but also a challenge that encourages teamwork and problem solving. Corporate team building is an area of the business that really continues to grow.
"So, on the back of that, we've launched Secret Service, which allows us to go into almost any business, conference or meeting space and bring an hour-and-a-half of excitement and team-based fun.
"The feedback from those businesses and organisations that have played has been fantastic and as a result we are seeing more companies escape the norm and hold team-building sessions in our venues also.
"From a business point of view, we are the first escape game company to launch a mobile experience for offices and it is an area where we believe we can see significant growth over the next few years.
"We are already in the process of designing more games that can be taken into the workplace which we will look to announce in 2019."