Outlook 2019: Inward investment levels high as regions must focus on productivity message
Regions and cities must individually raise both their national and international profile to balance the UK's economy, according to senior business leaders who discussed how the strong levels of inward investment in 2018 raised aspirations for further activity in 2019.
Speaking at length at each of TheBusinessDesk.com's Outlook 2019 seminars, in conjunction with DLA Piper, the speakers explored the topic of cities across the north and in the West Midlands each attracting investment from business from overseas and elsewhere in the UK.
At the Manchester seminar, James Heather, development director of U+I, said: "There is a lot of pride in Manchester and I think this pride comes through the attitude of the city. Other cities around the UK look at Manchester to see what it is doing and how can it be copied."
Prof Ken McPhail of Alliance Manchester Business School agreed with these comments, before adding: "There is a resilience to Manchester, and there is that kind of attitude of 'we do it different here'.
"Manchester is the place where we first split the atom, so there is a massive science and engineering tradition here, and the place where modern computing started. This really establishes Manchester as a modern manufacturing and science hub."
Commenting on how to increase Manchester's presence on a global scale, Richard Jeffrey, business growth director at The Growth Company, said: "We need to encourage businesses to pursue international opportunities as we've got some incredibly vibrant businesses in this region. We need more businesses looking towards entering the global network.
"We've also got a big ambition for the city as well, as we want Manchester to become a top 20 global city. Although this is a really big ambition, this is the sort of thing we need to be working towards."
Sheffield is also another city with further international ambitions, especially with the recent openings of Boeing's £40m site and McLaren's £50m factory. John Mothersole, chief executive of Sheffield City Council, said: "The inward investment enquiry rate is probably at its highest it has ever been. We are having to a lot less of ringing people up and saying 'what about Sheffield?' The iconic nature of MaClaren and Boeing's investments has really driven the enquiry levels in the city.
"One of the gratifying thing in recent years is the significant growth we've seen is interest from businesses that trade globally. The reason that Sheffield is able to attract further inward investment is because it is seen for its high quality and good value."
Clare Gregory, partner at the Sheffield office of DLA Piper, said that although the city "can't dine out forever more on" McLaren and Boeing, the benefits from welcoming conglomerates such as these are vast.
She said: "What this does show is that global big name businesses are being attracting to the city, which will then allow Sheffield to attract the best talent here and businesses will be encouraged to invest in this area."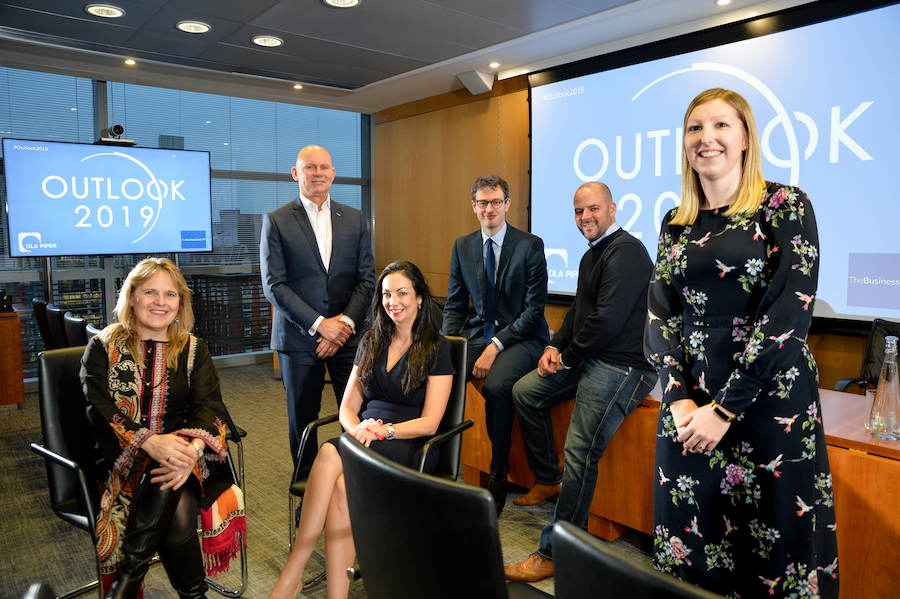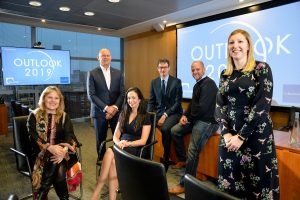 Leeds is also another UK city that is taking a new role behind the camera, with the announcement that Channel 4 is set up a new national HQ in the city.  
Allison Page, managing partner at the Leeds office of DLA, said: "Channel 4's announcement will start to create the critical mass of that type of industry in the north of England, as well as Leeds, which gives people the opportunity to make career decisions about coming here.
"As a result, this will then give the region a better economic case for attracting investment. I think this was an outstanding result."
At the Birmingham seminar, panellists discussed the strengths West Midlands currently offers to international markets and investors.
Paul Forrest, director of West Midlands Economic Forum, added: "The West Midlands economy is growing rapidly since the last recession. One of the reasons why we get so many Chinese delegations visiting the region is because they want to understand how to successfully manage a manufacturing sector in a high-wage economy.
"International businesses recognise West Midlands for its advanced manufacturing and industrial clusters and that it is at the apex of many global supply-chains."
Ninder Johal, CEO at Nachural Records/Events and board member of the West Midlands Growth Company, added: "Inward investors who I speak to say two things, 'London is overvalued and the West Midlands is undervalued.' They now believe that West midlands is the place to be."
During the Liverpool seminar, panellists debated whether the city was finally out of Manchester's shadow and where it sits on a global scale.
Chris Brown, director of Marketing Liverpool, said: "Liverpool's main competition is cities across Europe, such as Amsterdam and Berlin. When we compete for international tourism business conferences, we are not competing against Manchester, we are competing against the like of Paris, Melbourne and Vancouver. That's the league the city wants to be in, it needs to be in that premier league on the international stage.
"It's the ambition of Liverpool and the wider city region that capitalises and looks to set its vision in such a way that builds itself around its distinctive and differentiating assets. I believe this inner confidence is starting to come through a lot more now."
Adam Higgins, co-founder of Capital Centric, also spoke on the relatively unknown role Liverpool plays in the global movie industry, and why the upcoming Littlewood Studios development is so important.
He said: "The impact the studio scheme could have on the city is absolutely huge and is expected to generate around £200m a year for the wider region. About 4,000 jobs will laos eventually link back to the creation of the studios.
"The film industry in Liverpool goes under the radar, as it is used as the set on so many international movies."
Kersten England, chief executive at Bradford Council, also spoke about Leeds City Region post-Brexit. 
She said: "The UK is at a crossroads about what kind of nation it wants to be and how its going to enable growth and takes its place in the world after Brexit. The Leeds City Region has to up its game and tell a better story about driving productivity, but also reduce unnecessary spend to the treasury because that's what will switch the lights on."
Click here to see the Leeds gallery
Click here to see the Sheffield gallery
Click here to see the Birmingham gallery
Click here to see the Manchester gallery
Click here to see the Liverpool gallery