Real estate investment rallies against Brexit uncertainty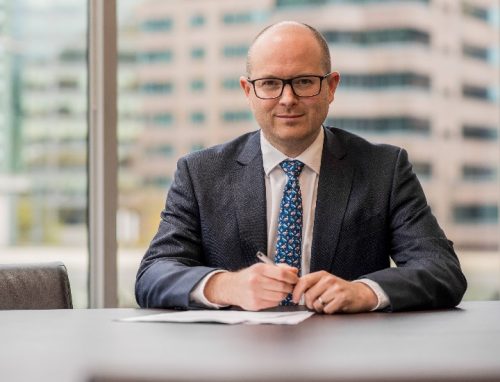 Investment in real estate in the Midlands is proving to be resilient despite the uncertainty caused by the Brexit negotiations, with £1.2bn of assets changing hands in last year's fourth quarter.
According to national commercial property consultancy Lambert Smith Hampton (LSH), the figure was the highest quarterly volume seen in 2018 and taking the annual volume to £4.29bn.
Notable deals in the West Midlands in Q4 included Kings Norton Industrial Estate, Birmingham, being acquired by Royal London Asset Management for £134m, and the Lewis Building offices in Birmingham, bought by a Middle East investor for £139m.
Nationally, healthy volume of £16.4bn in Q4 propelled the total for 2018 to £61.4bn, the second strongest year in a decade, according to LSH's latest UK Investment Transactions(UKIT) report.
Adam Ramshaw, LSH's regional director for the Midlands, said: "Viewed in the current context, Q4's healthy volume is a timely reminder of just how resilient UK real estate is proving to be in spite of all the political toing and froing. This is particularly true of overseas investment, where the current uncertain environment could be seen by many as a buying opportunity.
"That said, the wider market is likely to be relatively subdued in Q1 as domestic and smaller lot-size investors opt to sit on their hands and await greater clarity on the timing and manner of the UK's exit from the EU. I am nonetheless upbeat about 2019, with volumes bouncing back in the second half of the year. We are largely ruling out the prospect of further yield compression in 2019, meaning investors will be especially focused on strategies aimed at maximising income and capital growth.
"Amid all this uncertainty, one thing we can be sure of is that the weight of money targeting secure income will be unwavering in 2019. This will drive continuing demand in alternatives, most notably PRS where a multitude of investors are allocating capital. Whilst retail has endured a torrid year in 2018, quality retail units in proven locations are now offering relative value, particularly set against industrial, and are likely to attract yield-seeking investors over the coming year."
Across the UK, Q4's volume was only 5% down on Q3's impressive total and 10% above the five-year quarterly average. Characterised by a markedly stronger send half to the year, £61.4bn of assets changed hands in 2018 as a whole, up 2% on 2017's total and 37% above the annual average.
Q4's healthy volume was largely underpinned by a flurry of major transactions, with the number of deals in Q4 almost 20% below Q3's total and 3% below the average for the final quarter, normally the busiest period of the year. This hesitancy is expected to deepen in Q1 before recovering later in the year.
The All Property average transaction yield also moved in by 32 bps to 5.34% during Q4, its lowest level since Q4 2007 and the sharpest quarter-on-quarter shift in average prices in over four years. The movement reflects an investor focus on secure, quality assets amid elevated levels of uncertainty over the near term outlook.
The polarisation of fortunes between retail and industrial has become entrenched, says LSH.
Despite value being ever harder to find, unwavering demand for industrial and logistics continues unabated. The sector saw record quarterly volume of £2.3bn in Q4, taking 2018 volume to a new annual record £8.4bn. Q4's largest industrial deal was Ascendas REIT's £257.5m (5.39% NIY) purchase of a logistics portfolio comprising 26 assets from Griffin UK Logistics.
On the flipside, retail volume of £1.3bn in Q4 was at its lowest since Q1 2012, while the average transaction yield in the sector contracted to a 12-year low of 5.57%, reflecting strong aversion to occupational risk.