Ensuring nobody is acting illegally in your business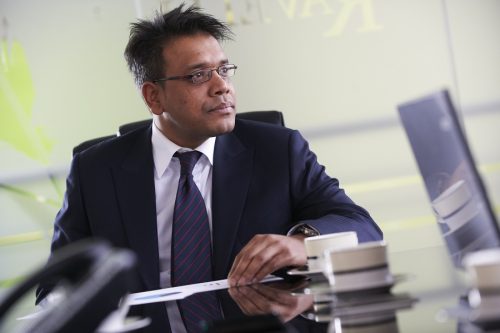 Aziz Rahman of award-winning business crime solicitors Rahman Ravelli explains why identifying and preventing crime in your company is now more important than ever.
Few of us, if we are being honest, believe our businesses are likely to be involved in crime.
It is often difficult to believe that your employees could be involved in wrongdoing while in the workplace. And it is probably even harder to think that those working for you may be putting not just themselves at risk of prosecution but also the company.
But it happens.  And the consequences may be about to become more serious for those who find it happening to them.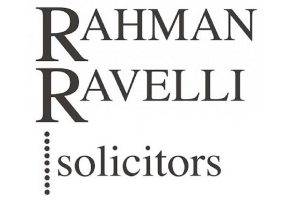 A just-published Treasury Select Committee report says that there is clear evidence that changes to the law are needed in the battle against economic crime. The Committee has said it wants the government to introduce legislation that helps enforce corporate liability. In other words, it wants new laws that make it easier to prosecute companies.
The Committee also wants serious consideration given to recommendations by the Serious Fraud Office (SFO) that more "failure to prevent'' offences should be created. This would mean that companies could be prosecuted for the white-collar crimes of their employees, even if they had no involvement or knowledge of the wrongdoing.
At present, the UK has a number of failure to prevent offences relating to matters such as money laundering, bribery and tax evasion. An increase in such offences could place many more companies and organisations at risk of breaking the law by simply not knowing that one or more employees were committing business crime. A company's failure to prevent an employee committing that crime would be an offence in itself.
What should also be remembered is that failing to prevent business crime does not just bring legal problems. The finances of a company, its reputation and its standing in the market in which it operates can all suffer if it – or even just someone with a connection to it – has been involved in wrongdoing.
Preventing Workplace Crime
It is understandable if many in business do not see prevention of workplace business crime as exciting. But they do have to see it as a priority.
If they do not know how to go about it then they can seek help from those with expertise in the field. Such experts can assess how the company functions, identify the areas where crime would be possible and then devise and implement workplace practices that remove that possibility – or at least make it easy to identify at an early stage.
If the right procedures are introduced and they do identify wrongdoing they can help a company by giving it the opportunity of self-reporting the problem to the authorities.  By doing this, the company has more chance of entering into a dialogue with the investigating agency than it would have if the agency itself had discovered the wrongdoing.
Such a dialogue can be the difference between a company being prosecuted and not prosecuted. And even if it is prosecuted, the fact that it raised the problem with the authorities can lead to a more lenient penalty being imposed.
In such circumstances, the length of time it took a company's management to report the criminal behaviour – and whether the authorities would have discovered it by themselves – the quality of any measures that were in place to prevent wrongdoing and how swiftly the initial suspicions of wrongdoing were investigated by the firm will all be considered by the investigating agency.
It should be remembered that an internal investigation can be important not only in terms of determining whether there was any wrongdoing. If there was wrongdoing, an internal investigation can be of value in determining the next course of action: reporting the matter to the police or other authorities, bringing civil proceedings against those who are to blame to recover any losses or bringing a private prosecution against them.
Any activity that is intended to prevent workplace wrongdoing has to be done properly. If it is carried out half-heartedly as a box ticking exercise it is unlikely the measures introduced will be fit for purpose.
The possible increase in failure to prevent offices is the latest sign that business crime is becoming an increasing priority for UK authorities. Assessing and reducing the possibility of workplace crime in your business is a necessary response to this. And companies have to make sure that their response is the right one.
Aziz Rahman is founder of Rahman Ravelli; a top-ranked business crime law firm in national and international legal guides.
www.rahmanravelli.co.uk