Merry Hill owner launches five-year rescue plan

Merry Hill Shopping Centre owner Intu Properties has seen its share price crash to an all-time low this morning after it launched a five-year rescue plan.
Its share price fell more than 30% this morning, before recovering slightly. At midday, it was down 22% having wiped off more than £200m from intu's market value.
The company says it is looking at diversification and has identified around 6,000 residential units across eight sites, seven potential hotel suits identified for around 800 rooms and eight office opportunities.
Matthew Roberts, intu chief executive, said: "We know radical transformation is required and have developed a new, ambitious five year strategy to reshape our business and address the challenges we face, with a priority to fix our balance sheet."
The firm says rental values have continued to fall across its outlets after a higher number of administrations and CVAs. That has contributed to property values being revised down, with Merry Hill's value being reduced 9% to £708m.
In a trading update this morning, intu revealed that rental income across its estate has dropped by almost 18%. The firm said it was looking towards further disposals of its UK estate once demand returns.
Roberts added: "Regardless of current sentiment, one thing is clear: the physical store is not dying, it is evolving. The right store in the right location still plays a vital role in retailers' multichannel strategies and we are starting to work with them as partners sharing the risks and rewards.
"Our centres will also transform as we turn them into thriving communities – places where people want to live, work and have fun, as well as shop.
"Change will not happen overnight, but I am confident we have the right plan in place and an energised, dynamic team to deliver it."
On a local level, Intu's Merry Hill Shopping Centre, its fourth largest site behind Trafford Centre, Lakeside and Metro Centre, has one of the higher vacancy rates in the company's estate but is in line with the other aforementioned bigger venues.
Merry Hill spans 1.67m sq ft and generates £41.2m of property income annually.
Last week it announced that fashion brand Mango will launch at Merry Hill, the first in the West Midlands outside of central Birmingham.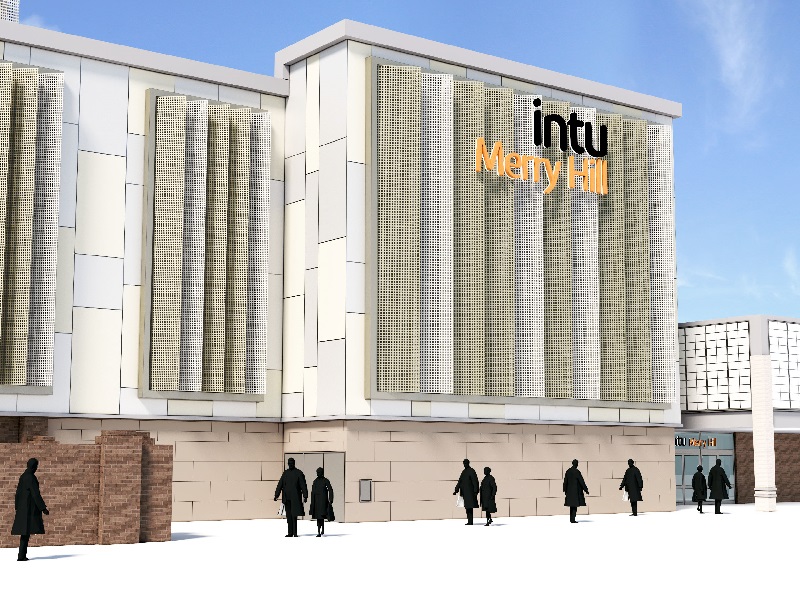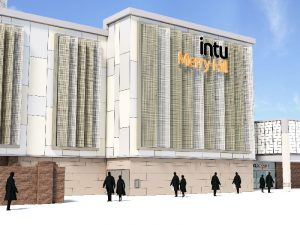 With a space spanning over 5,500 sq ft, the announcement forms part of Mango's plan to replace its smaller stores with larger ones throughout 2019.
It is the latest of more than 20 new and improved retailers to arrive at the centre in the past 12 months, with the list including luxury retailer Flannels and Next and Primark last year.
Next chose intu Merry Hill for one of its biggest stores in the country, and Primark expanded its flagship store at the centre by 70%. intu Merry Hill is also benefiting from a multimillion-pound investment to transform the external façade.
Intu's shares are trading at 53.92 pence, down 23.26% or 16.3 pence.