Transport Secretary reveals seven-year delay for HS2
Transport Secretary Grant Shapps has told Parliament that HS2 is now expected to be completed in 2040 – seven years later than forecast.
The £56bn budget has increased by up to 40% as measured in 2015 prices, but with inflation factored in the expected range is now £81bn-£88bn.
The revised estimates of the expected cost and deliverability of the current scheme have been provided by HS2.
This is separate to the review that Prime Minister Boris Johnson ordered into the project last month, which will report in the autumn.
That review, led by Doug Oakervee, will provide recommendations on whether and how the project moves forward.
HS2 chairman Allan Cook has told Shapps he does not believe the 2026 launch date is "realistic". Instead he suggests phase one – Birmingham to London – should have a staged opening between 2028-2031, starting with initial services between London Old Oak Common and Birmingham Curzon Street, followed by services to and from London Euston later.
He expects Phase 2b, the full high-speed line to Manchester and Leeds, to open between 2035 and 2040.
Cook has also suggested that Phase 2a, Birmingham to Crewe, could be delivered to the same timetable as Phase 1, subject to Parliamentary approval.
Shapps said: "We all in this House know we must invest in modern infrastructure to ensure the future prosperity of our country and its people.
"We look back to past achievements with a sense of pride – from the canals and railways that ensured the UK led the world into the Industrial Revolution, to the space ports and launch sites we are now considering that will make the UK a global leader in space.
"These endeavours both inspire and improve the quality of our everyday lives. It is therefore right that we subject every project to the most rigorous scrutiny; and if we are to truly maximise every opportunity, this must always be done with an open mind and a clean sheet of paper."
Sir John Peace, chair of transport body Midlands Connect, said: "HS2 is the best way to add the extra rail capacity we so desperately need to rebalance our country's economy.
"In the Midlands and the North, we are backing HS2 in full, stand ready to build it in full, and are impatient to start benefiting from it in full.
"Although any delay is very disappointing, this is a project we will all benefit from for the next hundred years and more. It's well worth waiting for."
Meanwhile, business leaders in Greater Birmingham have said they will continue to make the case for HS2 despite today's announcement.
Greater Birmingham Chambers of Commerce (GBCC) said local infrastructure investment plans worth billions were predicated on the arrival of HS2, which "we simply cannot afford to lose".
Paul Faulkner, chief executive of the GBCC, said: "Whilst it's frustrating to see an increase in the outlay associated with the programme, let's not forget that cost is only one pillar of the project.
"Clearly, we can't issue a blank cheque to the operators and delivering value for money for the taxpayers needs to be at the heart of a scheme of this size. But we shouldn't lose sight of the fact that this is an investment which will benefit our country for the next century not just the next decade.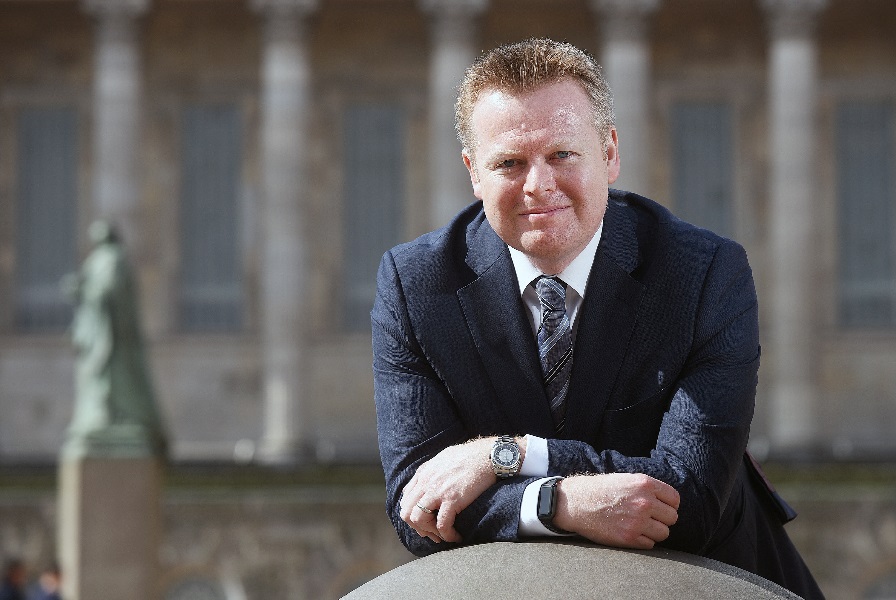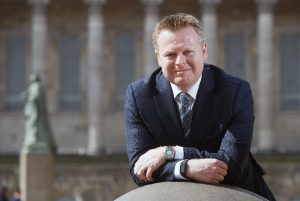 "Ultimately, the circumstances which created the need for a programme of this magnitude still exist regardless of the delay; an overreliance on creaking Victorian infrastructure, the need for greater local connectivity and investing in those towns and cities which have been ignored for years are all of the factors which led to the decision to proceed with HS2 and nothing has changed in that respect.
"Locally, we have infrastructure investment plans in place worth billions that are predicated on the arrival of HS2 which we simply cannot afford to lose – the impact on our region would be devastating.
"It would be very disappointing if the news of this announcement is taken out of context by those hankering to cancel the project in a bid to fulfil their own ideological impulses."