Historic independent school reveals merger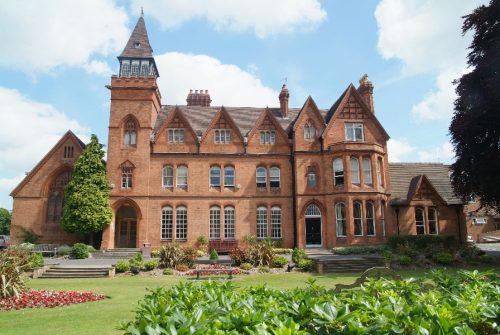 Solihull's two main private schools, Solihull School and Saint Martin's School, have announced they are to merge.
The schools said that from September 2020 they will merge to form a combined co-educational 3-18 day school on two campuses.
The merger will create a larger Solihull School, which will provide a junior and infant school on the Saint Martin's campus and a senior school and sixth form on the Warwick Road campus.
The announcement said that following these changes, "pupils will continue to benefit from excellent facilities", with investment planned for both campuses.
Solihull School, founded in 1560, provides education for approximately 1,100 pupils aged 7 – 18, while Saint Martin's, established in 1941, provides education from nursery through to sixth form.
The schools said the merger aims to "strengthen the reputation of the combined school as a leading provider of high quality, holistic education in the area, renowned for its strong pastoral care".
With effect from January 2020, the school will have an enlarged governing body with representatives from both Solihull and Saint Martin's.
The chairman of the board will be Mark Hopton, current chairman of Solihull.
The merger is conditional upon a number of legal matters being completed and in the interim, there will be a transition steering group comprising governors and senior leaders of both schools.
The head of the combined school will be David EJJ Lloyd, current headmaster of Solihull.
He said: "We are delighted to be merging with Saint Martin's. It provides a significant opportunity for pupils and staff of the new combined School. The Schools are a good fit in terms of our shared ethos and approach to the education of young people."
Hopton added: "We look forward to working together to take both schools forward to preserve and improve the education and opportunities for the pupils in our care."