Construction group opens two regional offices to keep pace with growth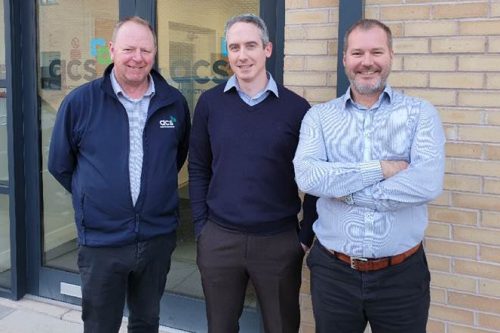 Cheadle-based ACS Construction Group has announced significant growth during 2019, including two regional office openings.
A collection of new client wins has resulted in the appointment of three new directors and expansion across its operations.
Last year ACS secured projects with Mitsubishi Electric Europe in Blyth as part of the North Sea Link project for National Grid, Citrus Developments on the Integra 61 scheme in Durham, Legal and General Assurance in Northampton, and a road infrastructure project with St Modwen's in Oxford.
To support the new projects ACS has expanded its national reach by opening two new offices.
The Yorkshire and North East office, based in Wakefield, offers support on projects on the North Eastern side of the UK. To support with Southern projects, Ashley Pyne and Sean Power lead the Midlands office.
Three new directors, Martin Deignan, Paul Howard and Dave Curran, have been appointed to support the company's expansion, together with long-term directors Paul Grady (managing director) and Danny Doohan (operations director).
Martin joined ACS in 2002 and leads the financial direction of the business. He has been a key senior member of the team and continues to contribute to the growth of the company.
Having joined ACS in 2008, Paul Howard's hands-on approach remains an integral part of the business strategy.
Commercial director, Dave Curran, focuses on growing the commercial and energy part of the group. Dave joined ACS in 2010 and has been essential in securing long-term framework contracts with National Grid, SSE and Centrica.
Paul Grady said: "We've seen the business go from strength to strength over the past 22 years. We have always been a people-first business.
"In return, our team has a strong work ethic and does whatever it takes to deliver projects that exceed our clients' expectations.
"Our people, combined with our technical expertise and innovative approaches, have been crucial to our growth across our five business divisions: Civils & infrastructure, development, building, energy and specialist groundworks."