Plans in for Solihull's HS2 station
Plans to build the new HS2 station in Solihull have been handed in to the council.
The Interchange Station, located 1.2 miles east of the NEC campus and Birmingham Airport, will be made up of two 415 metre long island platforms, offering four platform faces, as well as two central high speed through lines for non-stopping services.
The station will be linked to the NEC, Birmingham International Station and Birmingham Airport via an automated people mover carrying up to 2,100 passengers per hour in each direction. In addition to the APM, the station will be fully integrated with other local buses, taxis and private vehicle options.
HS2 Ltd, the Government company set up to deliver the project, said: "The Interchange station has two 415m long island platforms, with six tracks, two in the centre for the through trains and four serving the double-face platforms for the stopping trains.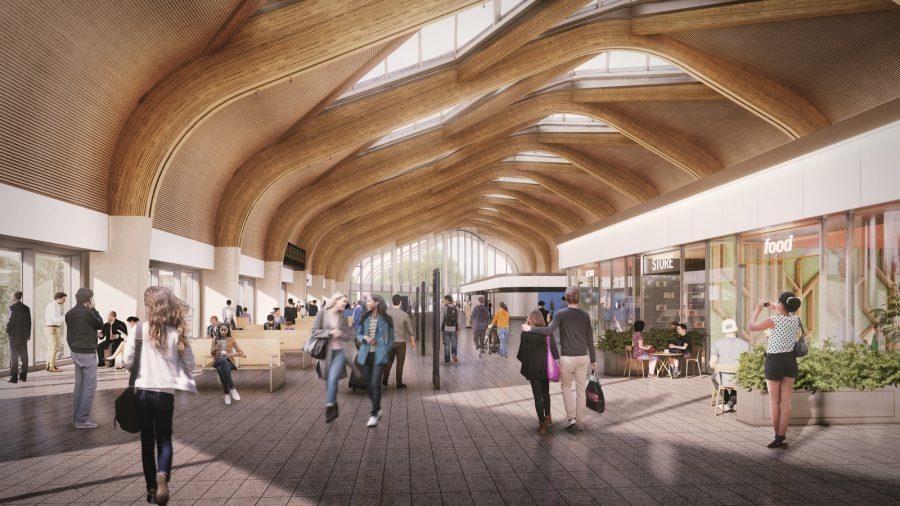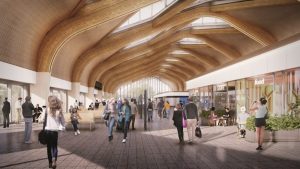 "It has been designed to serve five, 400m long high-speed trains per hour, in each direction.
"The main station concourse sits to the west of the platforms, opening onto a public plaza to the north west and linked to the east of the trace by a pedestrian bridge.
"The design includes provision for car parking, taxi ranks, Drop & Go and short stay parking, bus stops and cycle storage."
Jonathan Bretherton, managing director of Solihull's Urban Growth Company, welcomed the "long-awaited progress after a period of delay and uncertainty".
He said: "The Urban Growth Company continues to work with HS2 Ltd on a daily basis to simultaneously design additional elements around Interchange, to support the economic growth planned for the broader UK Central Hub area."
HS2 will bring the West Midlands within an hour's commute of Manchester, Sheffield, Leeds, London, York, Preston and Wigan.
Last month, HS2 released updated designs for the stations at Curzon Street in Birmingham and the Interchange, saying it wants to create two of the most environmentally-friendly railway stations in the world.
It said the stations have been designed to a focus on open space and landscaping. They will both be net zero carbon in operation and achieve a 'BREEAM excellent' standard. Both stations will adopt the latest eco-friendly design and sustainable technologies including capturing rainwater and sustainable power generation.