Property investor's robust portfolio delivers £29m dividend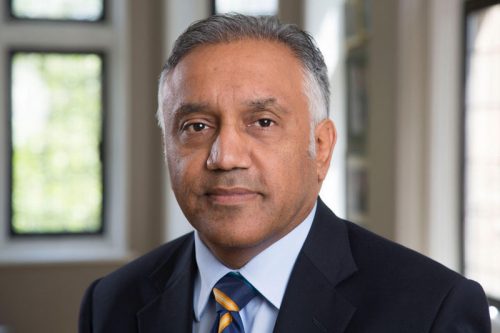 Real Estate Investors(REI) was in bullish mood this morning, announcing it has delivered growth across the board in what was a flat year in the commercial property market in 2019.
The Birmingham-based AIM-listed company said it benefited from a strong business model, with a diversified income and no material reliance on any tenant asset or sector, while a robust portfolio has delivered £29m in dividend payments to its shareholders.
Paul Bassi, chief executive officer of REI, said: "In a flat market place, we have delivered portfolio, revenue, earnings and dividend growth.
"Our economies of scale drove underlying profits to £8m, up 11.1%, and earnings per share to 4.3p, up 12.2%.  Our portfolio now stands at £228.9m and has delivered total dividend payments to our shareholders of £29m since the commencement of our dividend policy seven years ago.
"Certainty on HS2, the Commonwealth Games in 2022 and Coventry City of Culture next year, all represent a significant boost for the region and will underpin an increase in investment and acceleration on decision making.
"Re-location of people and corporate offices adds fuel to the local economy and we expect these trends to accelerate. However, all these outcomes are subject to the unknown outputs of the coronavirus impact that cannot be predicted at this stage."
REI had strong occupancy throughout the year at 96% with a well balanced portfolio and, during the period, we completed two acquisitions for £9.25m, net of costs, and made disposals of £2.1 million which saw our portfolio grow to £228.9m up 1.8% from 2018.
The company increased its investment in Royal Leamington Spa during the autumn, acquiring a mixed use block on The Parade for £7.45m, consisting of 31,660 sq ft let to tenants including McDonald's, Tiger UK, Moss Bros, Timpson, Oxfam, Clydesdale bank, Savers Health and Beauty and EE, generating rental income of £639,500 a year.
This was followed by a further purchase of 53-57 The Parade for £1.8m. The property consists of basement, ground and three upper floors and is fully let to four tenants, including Telefonica UK Ltd trading as O2 and Toni & Guy (South) Ltd trading as Toni & Guy, currently producing £161,200 rental income a year.
Bassi said market sentiment towards retail assets had been reflected in the most recent portfolio valuation.
"This does not recognise that REI's retail assets are made up of convenience and neighbourhood stores which continue to perform well. We have no exposure to department stores or out of town standalone retail." he said.
"We see opportunities for the sale of mature assets to recycle capital into new opportunities with potential for higher returns and we are ready to capitalise on mis-priced assets from 'under pressure' institutional investors."