Manufacturer grows revenues as exports soar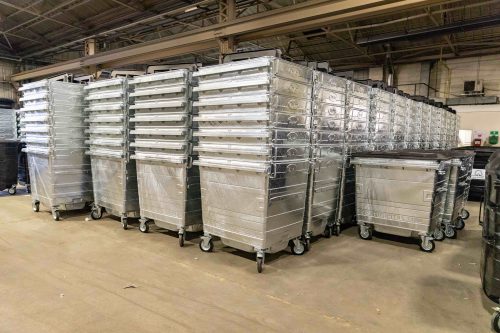 Worcester-based container manufacturer, Egbert Taylor, has reported a hike in revenue from £12.8m in 2018 to £13.4m in 2019 and reported an EBITDA of £753,000.
The results were achieved by focusing on "growing turnover, sustained gross margins and tight controls over operating costs and overheads", according to chief executive Brendan Murphy.
He added: "Whilst we have continued to keep a close eye on costs there are two key areas that have driven growth. Firstly, international demand for products under the Taylor brand continues to grow year on year. Secondly, our commitment to sourcing 90 per cent of raw materials from within the UK has reduced our exposure to international supply chain volatility."
The business's export division now accounts for 47% of container sales, up from 21% in 2018.
Murphy said: "Last year was an exceptional year for the business and we're delighted with the results. However, the current pandemic means that we've now entered a period of uncertainty. As a result, it's important that we continue to be prudent over the next 12 months as Egbert Taylor, like many other businesses, manages the fallout from the Coronavirus while providing continuity of service to its domestic and international customer base."