Asian business leader dies after contracting coronavirus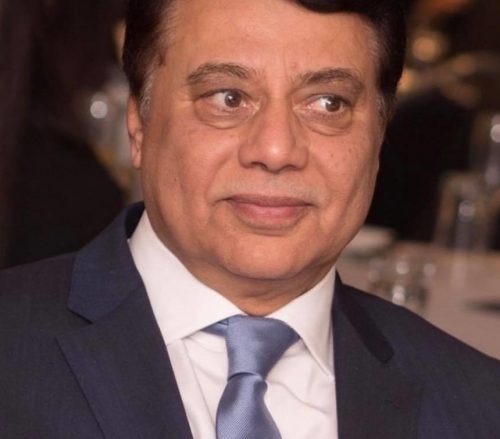 X

Register for free to receive latest news stories direct to your inbox
Register
Nazir Awan, a leading member of Birmingham's Asian and business community, has died suddenly after contracting coronavirus.
Mr Awan, 68, was taken ill with mild symptoms but his condition deteriorated last week and was admitted to Birmingham's Good Hope Hospital, where he passed away. He leaves a widow, daughter, son and six grandchildren.
For 27 years until 2006, Nazir ran the highly successful Awan Marketing with his brother Nasir, who is currently a member of the board of Greater Birmingham Chambers of Commerce (GBCC) and a former chair and president of the Asian Business Chamber of Commerce (ABCC). He then created Awan Real Estate, which he led along with his son, Amer.
Nazir, also a prominent figure in Birmingham's Muslim community, was a founder member of the Institute of Asian Businesses (now the ABCC) in 1980 and served as its chair from 1994 to 1995. He was instrumental in helping Birmingham businesses recover from the collapse of the Bank of Credit and Commerce International (BCCI) in the 1980s.
Nasir Awan said: "We are devastated by the loss of much loved member of our family, where we regarded him as a patriarch.
"He was a valued business partner and an important member of the Asian and business community in Greater Birmingham.
"I do appeal to everyone to take the impact of coronavirus extremely seriously and follow government advice about precautions to the letter.
"No-one should feel it's not going to happen to them – this awful disease knows no boundaries."
Paul Faulkner, chief executive of the GBCC, said: "Our deepest sympathy goes to Nasir and his family following their tragic loss. Nazir was a valued member of the Greater Birmingham business and Muslim community and he will be greatly missed."
Nazir was born in Peshawar in Pakistan in 1953 and attended Upper Thomas Street School in Birmingham and Brooklyn Technical College before joining GKN. He and Nasir then founded one of the most successful businesses in the UK.
It quickly established its place among the largest importers, exporters and distributors and wholesalers in the UK dealing in a huge range of goods.