Jobs safeguarded as kitchen manufacturer secures funding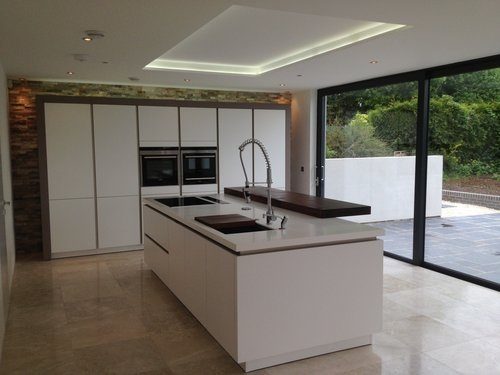 A Worcestershire-based specialist kitchen worktop manufacturer has been able to protect jobs and bolster its cashflow position during lockdown after securing funding.
Interfab, which operates a 13,000 sq ft manufacturing facility in Evesham, specialises in creating high-end acrylic worktops for both domestic and commercial kitchens.
With installations and new contracts being paused due to COVID-19, the firm was facing the prospect of operating with reduced working capital.
Having taken the decision to furlough its employees during the period, Interfab turned to Lloyds Bank to secure a five-figure funding package via the Coronavirus Business Interruption Loan Scheme.
The funding will support the business' cashflow during the remaining period of lockdown while ensuring it is able to start trading again swiftly, protecting jobs in the process.
Clive Hatt, managing director at Interfab, said: "Having acquired the business with Lloyds Bank's support three years ago, we've put ourselves into a strong position by successfully integrating commercial work into our offering. Coronavirus has unfortunately put activity on hold for the time being but we're confident of finding our stride again quickly once our manufacturing and fitting teams are able to return to work.
"This funding will ensure we're able to manage our overheads and support our creditors' businesses as well. Having swift access to funding has allowed us to respond quickly to the challenges of the current crisis and Lloyds Bank has been extremely helpful in that respect."
Martin Crossley, relationship manager at Lloyds Bank, said: "Manufacturing is a critical sector for the Midlands so it's a privilege to be able by the side of businesses like Interfab during this difficult period. We've supported Clive and his team right up to this point and look forward to the next steps of their journey in a more positive climate."