Entrepreneur takes full control of windows and doors firm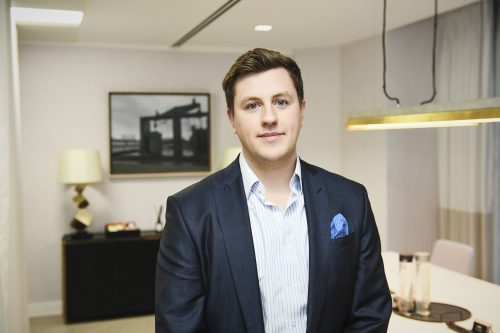 A West Midlands entrepreneur has taken full control of Performance Window Fabrications (PWF), a manufacturer of aluminium windows, doors and curtain walling.
Six-Twenty Group has acquired 100% share capital in the Birmingham-based business after Alex Sutherland agreed a deal with former business partner Kevin Sharkey.
Sutherland said: "I've got huge aspirations to take the business and use it as a catalyst to create something bigger, better and even more successful. With the team we have here in Birmingham, we have a wonderful opportunity to add real value and grow.
"We are in a strong position to take advantage of demand in the commercial and residential property market for aluminium doors and windows, with a new focus on the fire rated sector. We will be announcing more details on this in due course."
He added: "PWF perfectly complements our existing business portfolio at Six-Twenty Group. By diversifying our product range and targeting specific sectors of the construction and redevelopment sector, I believe we can grow significantly.
"Kevin and I were co-founders of Key Land Capital, which he now has control of. It's been wonderful working alongside Kevin in recent years and we can look back with pride at what we achieved. I understand and fully support his desire to focus on his portfolio of property development and investment opportunities."