£1.6m legal claim forced family business into administration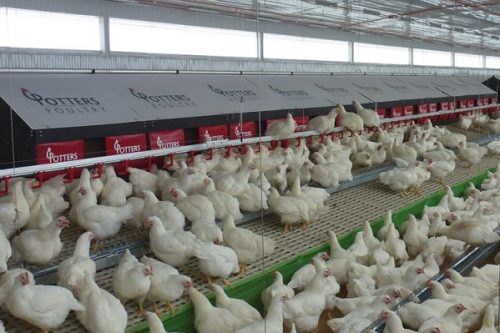 A third-generation family business was forced into administration when it faced mounting legal costs as it defended a £1.6m claim.
W Potter & Sons is a Warwickshire poultry business run by William Potter's grandchildren Justin Potter and Olivia Stacy, who have been directors for 20 years.
They had already spent £250,000 on legal fees and had been told the final bill was likely to exceed £600,000 if the case continued through to a hearing.
Begbies Traynor partners Carolynn Best and Martin Buttriss were appointed joint administrators on June 4 and they agreed an £830,000 pre-pack deal with Potters Poultry, which is also run by Potter and Stacey.
W Potter had two divisions – pullet rearing at eight farms and supplying poultry and other agricultural equipment.
The equipment division sourced products from across Europe and then created bespoke systems at its Rugby warehouse.
But it was being sued for £1.6m by a customer who claimed its equipment was defective.
It had racked up legal fees of £250,000 in 18 months defending the claim and had been advised by its legal team from DWF that it would cost a further £350,000 to defend the hearing.
Potter's had a potential counter claim against the equipment manufacturer and it brought that supplier into the proceedings. However this meant its estimated legal bill increased further.
By March the company was also seeing a "significant number of cancellations" for orders and minimal new orders caused by the impact of the Covid-19 pandemic.
The company filed a notice of intention to appoint an administrator in early May.
The business was marketed as a going concern and 16 parties signed NDAs before administrators decided a connected party deal was the best option. The deal secured the jobs of the 38 people employed by W Potter.
Best said: "It is always heartening to see a long-established family firm rescued, especially when a significant number of jobs are at stake.
"The purchasers have reviewed and updated their sales and marketing strategies and are also considering new product ranges to complement the existing portfolio to allow the business to be more competitive in the marketplace."
The company owed Barclays £1m and 80 trade creditors were owed £1.8m when it collapsed. The outstanding legal claim created a contingent creditor, potentially valued at £1.6m, while DWF was owed nearly £50,000.